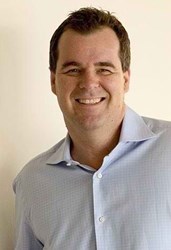 When people have knowledge about a subject area, you move from fear into self confidence.
(PRWEB) January 02, 2014
"When people have knowledge about a subject area, you move from fear into self confidence."
Mr. Otton is a self-made property millionaire, businessman, author and long-time real estate educator who has dedicated the most part of the past two decades to helping ordinary people step into the property market without needing new bank loans, new deposits, or stamp duty.
Many of his students' success stories and testimonials are documented on his website and he regularly runs intensive workshops and ultimate wealth summits around the world to share his knowledge.
A Property Portfolio
Special podcast guest, Mark Kelly, from Brisbane, said he had successfully been employing Mr. Otton's techniques for the past seven years.
The former builder and businessman said Mr. Otton's unique property strategies had allowed him to escape from the hectic pressures of running a business seven days a week and spend more time with his large family.
"But first I did have to take a leap of faith and jump off a cliff because I left a business, had no income, had children in school and had to make it work. I had to follow through with Rick's strategies and take action," Mark said.
"As students, we can only move forward if you move from a very closed head space to saying 'anything's possible' because as Rick says, as long as your follow the process, it allows you to do amazing things."
"At the beginning, you're still learning, then all of a sudden, the first property deal comes along. The best and fastest way to get the deal done is do a joint venture, get the learning out of it and get started."
To hear this, and other podcasts from Rick Otton visit CreativeRealEstate.com.au.
To download a Power Property Profits Pack that includes Mr. Otton's latest strategies and easy-to-copy tips, visit http://www.creativerealestate.com.au/freepack/.
About Rick Otton
Australian property investment specialist, Rick Otton, has been developing, sharing and teaching his innovative real estate strategies for 23 years. As the founder and CEO of We Buy Houses, which operates in the US, UK, Australia and New Zealand he is known for introducing cutting-edge techniques that have enabled previously disenfranchised people to get out of the rental cycle and into their own homes.
His innovative low-risk, high-reward approach to Australian real estate investing has been featured in a variety of television programs and magazines, including Today Tonight, Hot Property and Australian Property Investor. His real estate book, published in 2012, ''How To Buy A House For A Dollar', voted by Money Magazine and Dymocks Book stores as one of the Top 10 Most Popular Finance Titles for 2013.
As well as conducting free seminars, workshops and conferences in the UK and Australia, Mr. Otton releases a weekly podcast on iTunes, Creative Real Estate. In these he shares examples of real transactions, and you can listen to his students share their own experiences using his strategies.
Go to CreativeRealEstate.com.au to listen to Rick's free podcasts.