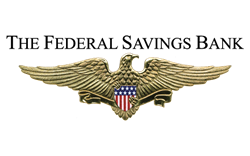 Chicago, IL (PRWEB) January 01, 2014
The Federal Savings Bank echoes news that Las Vegas home sales decreased in November to the lowest level seen in 5 years. The news comes from a DQNews.com news release from December 16th. DQNews tracks real estate trends nationally via public property records. The Federal Savings Bank finds DQ's report useful as it may be an opportunity for first-time homebuyers who work in hospitality to buy a home and live in Las Vegas.
The number of new and resold homes dropped 15.4% in November from October. The total numbers of home sales (3,539) were the lowest seen since November 2008 (3,325). Even worse total home sales were 18.9% below the historical average for November since 1994. Meanwhile the lack of sales due to limited inventory has raised home prices 31.6% since November 2012. The Federal Savings Bank believes home prices will continue to rise if the economy continues to improve. One of the main indicators of a growing economy is labor markets.
Las Vegas currently has a 10% unemployment rate which used to be as high as 15.1% in July 2010. While the current unemployment rate may seem high, especially compared to the national rate of just 7%, employment among individuals working in hospitality in Las Vegas has nearly recovered entirely from the financial crisis. Las Vegas unemployment used to be just 4.5% in January 2006, while the number of individuals employed in hospitality was roughly 265,000. Now, while the unemployment rate is 10%, the number of individuals working in hospitality is just below 270,000, according to the Bureau of Labor Statistics. The Federal Savings Bank finds this data encouraging for first-time home buyers working in hospitality. Las Vegas is obviously showing a demand for workers in the hospitality industry. The Las Vegas housing market has been dominated by investors, 42.2% of homes were sold to investors in November. However, the number of investors has declined since last year which was 48.7%. The Federal Savings Bank expects the next legs of housing demand in Las Vegas to come from first-time home buyers, which the lender sees as those working in the city's hospitality and leisure industry.
The Federal Savings Bank encourages Las Vegas first-time home buyers to apply for a home loan now before mortgage rates may continue due to the current change in policy from the Federal Reserve. The Federal Reserve has cut its asset repurchase program from $85 billion a month to just $75 billion which market participants have subsequently reflected with a rising trend in interest rates. Apply for a home loan now before rates becomes expensive.
11456802