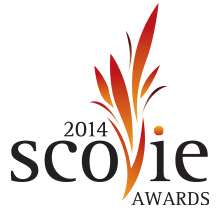 Pirate Jonny's received awards in every category entered proving the quality and uniqueness of its products.
Clearwater, FL (PRWEB) January 06, 2014
The 2013 Scovie Awards judging panel of top culinary experts honored Pirate Jonny's Caribbean BBQ Rubs, Seasonings and sauces as one of the top food products from around the globe. It is one of the world's most competitive gourmet food competitions. The awards are named for Wilbur Scoville who pioneered a rating scale for spicy foods and have become the industry standard for excellence in more than 60 categories of fiery foods and BBQ.
In the industry's most rigorous blind tastings, the country's top culinary experts sample hundreds of the world's most lauded gourmet foods before naming the winners. Pirate Jonny's Caribbean BBQ Rubs, Seasonings & Sauces entered 3 categories of which they won awards in each category. 1st Place was awarded to Pirate Jonny's for best Cajun seasoning with their Chicken Bonne Femme Recipe. 2nd Place was awarded to their BBQ Curry Rub in the Unique category with their Vegetarian Stew Recipe and 3rd place was awarded to the Garlic Island BBQ Sauce in the all-natural mild BBQ sauce category.
A number of records were set during the 2014 Scovie Awards Competition. The total number of entries was at an all-time high of 864, up from 805 in 2013. The total number of companies entering was also a record at 151, up from 133 the previous year, as stated by Emily DeWitt.
Another new product on the market created with the award winning Cajun seasoning is Pirate Jonny's Cajun Crab Boil. When a consumer purchases these products, high-quality, healthy, gourmet tastes will be received and the same award winning recipes are available on Pirate Jonny's website for everyone to utilize. So bring in the New Year with Pirate Jonny's national award winning products for your household.