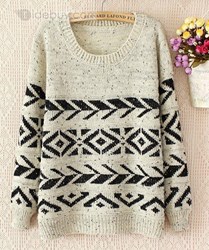 HK. China (PRWEB) January 02, 2014
This "Happy New Year Great Deal" from Tidebuy will, for obvious reasons, help many shoppers from around the world who will have spent heavily on their festivities. The promotion covers wedding dresses, clothing, shoes and intimate apparel.
These and many other items from Tidebuy International can be accessed from wherever you are in the world. The shopping is initiated by the shopper selecting the item or items that he wants and then placing an order. Once the order is processed, the item will be shipped the location of the client notwithstanding. In most cases, Tidebuy.com uses the services of DHL and EMS to do its deliveries. These are most efficient and trusted modes of shipping preferred by many shopping platforms.
The shipping is tracked from the head offices in Hong Kong, just to make sure that the items reach the intended persons and in good conditions as they left.
Tidebuy International accepts payments through the world leading payment methods and currencies only. The acceptable payment methods include PayPal, Coupons, MasterCard, bank transfers and Western Union.
In addition, Tidebuy has return and refund mechanisms in place through which a client can launch complaint and ask for a refund in the event that he is not satisfied with the quality or kind of delivered item. According to many shoppers, this is just one of the many reasons why Tidebuy will remain a choice of many people.
Apart from the regular customers that Tidebuy.com has, it is definitely going to win the hearts of many new clients with this promotion.