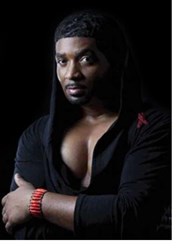 Our philosophy is simple; we provide top quality on the market at very reasonable price.
Los Angeles, CA (PRWEB) January 02, 2014
Anthony has teamed up with Malaysia Hair Imports as their new ambassador to provide affordable quality hair to customers and fans. Malaysia Hair Imports website will educate customers about the differences between authentic Malaysian hair and poor imitations, and give them an easy way to order high quality Malaysia hair at fair prices.
Anthony Cherry, a five-time, hair show award winning hairstylist has gained the validation as a celebrity barber/hair stylist. Starting as early as 1999 on tour with Samoore (Queens of Comedy) opened endless opportunities for him to have worked with Nelly, Snoop Dogg, Kanye West, Akon and 50 Cent. His efficiency and quality of work in a hair artistry has, been valued by clients such as Kelis, Ciara, Venus Williams, Gabriel Union Sharon, Nia Long, Dirty Money, Brandy, Jill Marie Jones, Missy Elliot, Mona Scott-Young, Leal (Dream Girls), Paris Hilton, LaLa (MTV's Host), Dawn Robinson from En Vogue and Claudia Jordan (Deal or no deal) has had him all over the place indulging in movies, host of a list of music videos, endless editorials and now MTV Wild 'N Out with Nick Cannon.
Now living in Los Angeles, after living in ATL, Indianapolis, Detroit, Chicago, Vegas, Miami, and Milwaukee, this St. Louis native has branded himself in many markets with a wide integrated fan base throughout the United States an abroad, setting trends and impressing the masses with his work ethics of professionalism, as well as, his gravitating persona. Moving forward this force to be reckoned with is currently an ambassador to the packaged hair company, Sensational, as a plat form artist branding their product and teaching the latest methods of extensions on a national tour HAIR IDOL. Also, he can be seen on Ukrainian TV show, American Chance as a celebrity judge and hair stylist.