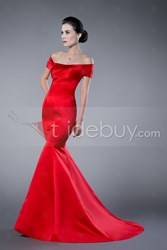 HK, China (PRWEB) January 05, 2014
The Hong Kong based Tidebuy International is not new in offering discounts to its customers from time to time. This promotion targets shoppers who will be buying some selected items which include clothing, jewelry and accessories, shoes, special occasion dresses and wigs. It also does come at a good time given the fact that most people will have spent a lot of money over the Christmas festivities.
The promotion will run from 6th January 2014 through 8th the same month. This is usually the time when people are trying to financially recollect themselves and most of them cannot afford to do any shopping. However, with this type of promotion, many of such people will be laughing their way to shopping.
Tidebuy.com has attached an 85% discount on the above mentioned items. It is a discount which will undeniably sound like some really sweet music to the ears of millions of shoppers from around the world who normally use this international shopping platform.
To make the deal even better, Tidebuy announced that it will ship all the said items and ones which will be bought during the promotion period for free. This means that, it is actually an 85% discount plus free shipping.
Tidebuy.com is known for using the trusted and most effective shipping services and platforms such as EMS and DHL. In addition, the shipping is tracked from its headquarters in Hong Kong.
On the other hand, Tidebuy International, allows its customers to pay for items through PayPal, bank transfers, Western Union, Coupons and MasterCard. It is also known for having one of the best customer support services.