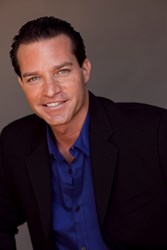 Nabat says, "Electronic Cigarettes simply keep Smokers Addicted to Nicotine."
Los Angeles, CA (PRWEB) January 03, 2014
On Friday, January 3, 2014, Nabat will appear at 11:15 a.m. on The Roger Hedgecock Show in San Diego on the UT-TV Network expressing his viewpoint about E-Cigarettes. A local electronic cigarette store owner will debate Nabat http://bit.ly/Kkyhab about the benefits of this new and popular nicotine delivery device.
For the past decade, Nabat's Freedom Laser Therapy clinic based in Los Angeles has been assisting smokers in breaking nicotine addiction. In numerous news reports, Craig has expressed his belief that if smokers desire a better chance at quitting smoking, they should seriously consider not using nicotine replacement therapies due to their low success rates. Nabat considers products like the nicotine patch, gum, lozenges, and now e-cigarettes as nicotine delivery devices only prolong the agony of quitting smoking. Presently, electronic cigarettes are not categorized as smoking cessation devices, but many of Freedom Laser Therapy's clients have claimed to have tried to quit smoking using electronic cigarettes and Freedom has yet to learn of one case of their clients, client's friends or family members quitting smoking successfully because of them. Nabat states the smoker who switches to e-cigarettes is not actually quitting the drug they are addicted to, which is nicotine. Craig declares, "Freedom from Smoking should be Freedom from Nicotine."
Popular celebrity spokespersons actor Stephen Dorff and TV host, actress and author Jenny McCarthy are the highly visible promoters in the media of the leading electronic cigarette brand Blu. They may now be second guessing their decision to become such visible personalities promoting this nicotine delivery device. Many recent media reports state Stephen Dorff is still trying to kick his smoking habit despite receiving an emphysema diagnosis late last year. Also, reported by Inside Edition, Jenny McCarthy declared to her co-host Ryan Seacrest during Wednesday morning's New Year's Eve hosting gig in Time Square, New York she had recently given up smoking, and quitting was her New Year's Resolution. http://bit.ly/1dbYq1k It appears these two famous e-cigarette spokespeople have in some way been ill effected by smoking or are even finally ready to abandon their nicotine addiction for good. Craig applauds McCarthy decision to quit smoking and offers his assistance to Dorff, if he ever seeks assistance in permanently stopping smoking.
Since January 2003, Freedom Laser Therapy has assisted over 10,000 smokers to break free from nicotine addiction and their company has invented, manufactures, and now distributes a quit smoking system for the home. The new Freedom Quit Smoking System focuses on the physical, psychological, detoxifying and educational aspects of nicotine addiction.
In January and February 2014, the Freedom Quit Smoking System's test marketing begins for Freedom's 1 and 2 minute short form infomercials, in preparation for a national direct response television advertising campaign. Freedom Laser Therapy's plans to roll out a $1.5 million DRTV media campaign over 90 days and will immediately distribute the Freedom Quit Smoking System-America's Nicotine Free & Natural Way to Quit in 25,000 retail outlets, which currently carry smoking cessation products such as Walgreens, CVS, Rite Aid, Target, Walmart, Kmart, and Bed Bath Beyond stores which carry health and wellness items. Freedom Laser Therapy has aligned with a 20 year old manufacturing rep firm who has successfully secured retail distribution for hundreds of innovative As Seen on TV products. Their many products they have taken to the mass market has successfully solved a common problem for millions of Americans.
About Freedom Laser Therapy, Inc.:
Entrepreneur Craig Nabat learned about laser therapy after being treated in Canada for his own nicotine addiction, and in April 2003 he established Freedom Laser Therapy in Los Angeles. Nabat's first-hand battle with nicotine addiction sparked a fire in him to help others struggling to quit smoking. After years of clinical experience operating Freedom Laser Therapy and assisting smokers, it has become his quest to help as many smokers as possible quit who have the desire to stop. Craig strives daily to have an impact on undoing some of the global damage already caused by nicotine addiction. Nabat is also driven to inspire young adults not to pick up the habit in the first place. Learn more by visiting Freedom Laser Therapy's website: http://www.freedomquitsmoking.com