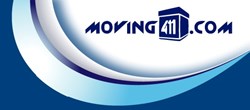 The piano is a very delicate and expensive music instrument. Customers can't afford to rely on a service provider with no knowledge in piano moving", reveals one company representative
(PRWEB) January 05, 2014
Moving411.com has extended its service specialty by also offering assistance with piano moving. It goes without saying that this type of moving needs help from the experts and this organization can definitely can help customers get that. The organization is now including movers and search options in its database of those with experience in piano moving. The job is definitely not easy and needs utmost care. The movers suggested by the search option of Moving411.com will not only help customers with piano transportation, but also will bring peace of mind. The customers can expect to get a good service at a fair price.
Expert movers having experience in piano moving will be able to transport this heavy instrument with maximum safety. Customers can get reliable movers from the website of Moving411.com. The site has all latest and updated information about the different moving processes and also offers moving tips. Customers with no prior knowledge about the piano moving process can get help from the professionals of the Moving411.com because they have more exposure in the field and can advise the best option.
Moving411.com only lists movers who are capable of transporting pianos in the safest way possible. Movers who have transported pianos in the past will know how to pack and cover the piano so it won't be damaged during the moving process. "The piano is a very delicate and expensive music instrument. Customers can't afford to rely on a service provider with no knowledge in piano moving," reveals one company representative.
http://www.Moving411.com has appointed only the best of its professionals to identify, analyse, select and include movers with specific skills and expertise. Therefore, customers should have no hesitation in using moving companies suggested by Moving411.com. This company is very particular about its brand reputation and will not let the goodwill ruin at any cost. So, customers can select a service provider from the list of movers prescribed by the organization. Customers will also have the time and freedom to choose the mover that offers the best quote. As affordability is also a big factor when selecting a mover, Moving411.com has also tried to ensure customers get great assurance with piano moving at a competitive price.