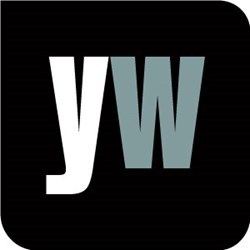 London, UK (PRWEB UK) 13 January 2014
Abbey Clancy has recently revealed that participating in Strictly Come Dancing has given her six-pack abs, Yahoo! reported December 20th. The article, "Abbey Clancy reveals Strictly Come Dancing weight loss has left her with 'no boobs and a six-pack' as she prepares for Saturday night final," noted that while the model laments that the training has made her breasts smaller, she's shed serious pounds through her Strictly Come Dancing journey. Clancy commented, 'I've got a six pack and no boobs now. I've definitely toned up. I'm not used to doing this much intense exercise. I don't do any exercise normally. It feels good, I feel healthy. You're getting fit and you're doing something that is so much fun.' (http://uk.omg.yahoo.com/gossip/the-juice/abbey-clancy-strictly-come-dancing-weight-loss-no-boobs-six-pack-083032764.html)
This inspired Yourwellness Magazine to explore midriff-toning exercises. According to Yourwellness Magazine, 'For many people, toning up the stomach is the most difficult and time-consuming bodily area when you've lost weight. This problem doesn't have to be one you suffer with though, with these exercises being ideal for toning and strengthening your abdominal muscles.' (http://www.yourwellness.com/2013/12/ab-centric-exercises-tone-midriff/#sthash.7aCpdH5l.dpuf)
Yourwellness Magazine gave readers five exercises for toning and strengthening their abs:
1. Abdominal Hold. This is an awkward looking exercise, but the results are well worth it. All that's required is a chair and the exerciser's body weight, making it ideal for doing whenever the exerciser has a spare five minutes.
2. Side Crunch. This is a deceptively difficult move, testing the oblique muscles and the hips.
3. The Hundred. This is a machine-free Pilates move that provides amazing results, so long as the abs remain engaged throughout the workout.
4. Opposite Arm and Leg Raise. This builds strong core muscles and really improves balance.
5. The Prone Plank. This is a great move that can be done anywhere as it's so simple.
To find out more, visit the gateway to living well at http://www.yourwellness.com.