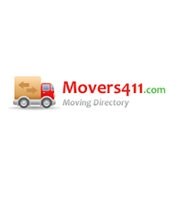 The company professionals have tried to address different types of moving processes and issues in the guide.
(PRWEB) January 05, 2014
The best way to make an informed decision is by increasing knowledge. With that in mind, the online service provider Movers411.com has decided to help customers with their newly designed guide. The movers guide will be available on the company website and anybody wanting to gain smart moving tips can easily access it on the site. The company professionals have recently announced the introduction of the moving guide which shares useful tips and suggests the best approach to avoid some common last minute moving hazards.
Movers411.com has been in the moving industry for many years. During an interview, a company representative shared some highlights about the new moving guide. The movers guide is going to be very beneficial for all moving customers. Most people already know how important it is to have knowledge about choosing a mover. Without any previous moving experience, it's not possible for a customer to understand how an ideal mover should be or what kind of capabilities or skills a mover must have in order to help customers with the moving process. Increased awareness is the best solution and the new moving guide designed by the company assures to help with that aspect.
The new moving guide can be easily accessed on the Movers411.com site. Customers don't have to do anything extra to get the guide. The guide was designed and developed by the experienced professionals of Movers411.com who have come up with solutions to many moving problems. Anyone looking for knowledge about truck rental service can also download the guide to see how to choose a good truck renting company. The guide also emphasizes things such as why it's essential to hire only licensed and insured moving companies.
There are many other things that one can learn from the movers guide. The company professionals have tried to address different types of moving processes and issues in the guide. As there is a high cost for ignorance, the experts from http://www.Movers411.com advise customers to review the movers guide to gain lots of exposure to aspects of the moving industry. The guide will educate the customers and help them understand how to easily find a good moving company.