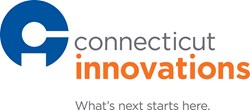 Rocky Hill, Conn. (PRWEB) January 02, 2014
The Connecticut Bioscience Innovation Fund (CBIF) is calling for applications for projects from which the output is readily commercializable and will lead to products or services that will improve healthcare coordination, quality or efficiency; reduce healthcare costs; and/or increase job growth. The open period for receipt of preliminary applications begins Jan. 2, 2014; there is no closing date.
Signed into law on Sept. 4, 2013, by Governor Malloy, the $200 million, 10-year evergreen fund managed by Connecticut Innovations was created to provide focused financial assistance to startups, early-stage businesses, non-profits and accredited colleges and universities throughout the state.
Applicants must be Connecticut-based and working in bioscience, biomedical engineering, health information management, medical care, medical devices, medical diagnostics, pharmaceuticals, personalized medicine or other related disciplines.
Applications may be for multi-year projects (maximum, three years) but should not exceed $500,000 requested funding in the aggregate. Applications must demonstrate a quantifiable commercial return on investment to the fund through loan, equity, royalty or other mechanism. Priority will be given to applications showing strong collaboration across disciplines/industries and collaboration between academia and the for-profit sector. Priority will also be given to applications that leverage additional monies from outside the fund.
Applicants should email a preliminary application to cbifapplications(at)ctinnovations(dot)com in accordance with the application instructions on CI's website. Those applicants who show the most promise will be invited to submit full applications. Only invited applicants may submit a full application.
Funding of full applications will be announced on a rolling quarterly basis. All funding is subject to availability of funds and signature of a definitive agreement between Connecticut Innovations and the awardee.
For more information visit: http://www.ctinnovations.com/CBIF.
About Connecticut Innovations Inc.
Connecticut Innovations (CI) is the leading source of financing and ongoing support for Connecticut's innovative, growing companies. To maximize the growth potential of each business, CI tailors its solutions and often combines its funds with resources from other financial leaders to provide venture capital and strategic support for early-stage technology companies; flexible loans for established companies with new innovations; grants that support innovation and collaboration; and connections to its well-established network of partners and professionals. Through all these initiatives, CI has helped bring $4 billion in financing to Connecticut companies. The state's most active early-stage investor, CI has created more than 26,000 jobs. For more information on CI, please visit http://www.ctinnovations.com.