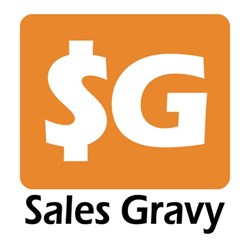 We are very excited to have this one-of-a-kind Application available to Facebook users. -Jeb Blount, CEO of Sales Gravy
Augusta, GA (PRWEB) January 21, 2014
Sales Gravy, the leading sales employment website and sales talent community, has expanded its recently developed Sales Jobs Search Facebook App by allowing all Facebook Page Owners to install the App directly to their page.
This innovative approach to searching for sales jobs makes it even more convenient for job seekers to search over 50,000 quality sales jobs, without ever having to leave a Facebook Owner's page.
Facebook Page Owners can easily add the App to their page by searching "Sales Jobs" within the Facebook search bar- look for the Sales Gravy logo-, clicking 'Go to App', and installing the Application to their page. This App is free for page owners and is a convenient search option for job seekers.
"We are very excited to have this one-of-a-kind Application available to Facebook users," says Jeb Blount, CEO of Sales Gravy, "It seems everyone is on Facebook these days, and while job seekers are browsing through, say a Sales Training page, they can click the App within that page and immediately search for a job in their area. No other job board offers this option and we're proud to be the ones helping job seekers quickly and easily find a job without leaving the Facebook page."
Page Owners within the sales and marketing niche will gain the most benefit from adding this App. Once the App is installed on their page, owners can then utilize Facebook, and other forms of social media, to advertise this newly featured option. The results are more traffic for Page Owners, and an easily accessible tool for job seekers.
This cutting-edge Facebook App supports Sales Gravy's mission in providing innovative methods that better connect top sales talent with employers. In the coming months, Sales Gravy will announce even more ways for both employers and job seekers to effortlessly access thousands of jobs within the Sales Talent Community.
About Sales Gravy: SalesGravy.com helps employers Find Better Salespeople Fast™. Sales Gravy boasts the world's largest sales talent community and attracts a rich audience of college educated B2B sales professionals and sales leaders. To learn more about how Sales Gravy can help your company source, recruit and hire better salespeople, please visit http://www.salesgravy.com or call 706-664-0810 x108.