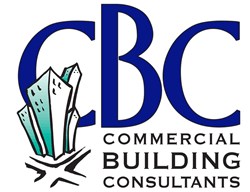 'Jessica will play a key role in our company's continued success and expansion. We are thrilled to have her join our team.' -Scott W. Pruitt, Director of Project Management and Operations
Orlando, FL (PRWEB) January 15, 2014
Commercial Building Consultants, LLC (CBC), a commercial real estate due diligence firm, and its sister home inspection company, All Florida Home Evaluation, is proud to announce and welcome Jessica Dawkins as Executive Assistant.
Dawkins brings an impressive administrative and social media management background to the company, with previous experience in the commercial and industrial painting and capital projects recruiting industries. She holds a BA in English from the University of Central Florida and is an active member of the International Association of Administrative Professionals' Florida Division and Winter Park Chapter.
Headquartered in Orlando, Florida, CBC, LLC provides Property Condition Assessments, Construction Plan Review and Oversight, Bank Draw Inspection and Monitoring, Owner's Representation, and comprehensive commercial real estate due diligence services nationwide. All Florida Home Evaluation is a home inspection company, celebrating over a decade of service across the state of Florida. For more information, visit http://www.commercialbuildingconsultants.com, or call 407-447-5881.