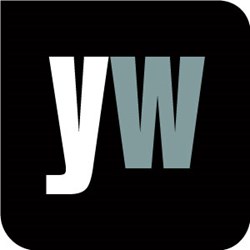 London, UK (PRWEB UK) 15 January 2014
Thanks to a diet of mainly shakes, soups and porridge, an Army wife recently lost so much weight that her husband didn't recognise her when he returned from a tour of duty, the Express reported January 1st. The article, "Army wife shed so much weight husband didn't recognise her on return from Afghanistan," noted that Annika Price 28, from Didcot, Oxfordshire shed seven-and-a-half stone, going from a size 24 to a size 8 in just seven months. Price commented, 'I decided to give the Cambridge diet Plan a go and found it really worked for me. I would have three products from the plan per day, and no snacking. It was usually porridge, plus some soups and shakes.' (http://www.express.co.uk/news/uk/451457/Army-wife-shed-so-much-weight-husband-didn-t-recognise-her-on-return-from-Afghanistan)
With this in mind, Yourwellness Magazine explored the pros and cons of weight loss shakes. According to Yourwellness Magazine, 'While weight loss shakes are healthy and tasty, a diet solely made up of these shakes can be more harmful than beneficial to your wellbeing. Still, there are several good reasons why weight loss shakes are popular amongst dieters, so let's weigh up the good against the bad. (http://www.yourwellness.com/2013/12/weight-loss-shakes-can-great-part-diet-plan/#sthash.kEFLQs5h.dpuf)
Yourwellness Magazine detailed the pros and cons of weight loss shakes:
Pros:

Health. Using fruits and vegetables provides good nutrition.
Convenience. Weight loss shakes can be made at home easily, and the ingredients are easy to find.
Customisable. Dieters need only include their favourite ingredients.
Longevity. As weight loss shakes are nothing new, other people have spent time and effort perfecting their recipes, which are readily available on the internet.
Cons:

They cannot be consumed alone. The problem with weight loss shake diets is that people only consume weight loss shakes, but they need to be part of a balanced diet.
To find out more, visit the gateway to living well at http://www.yourwellness.com.