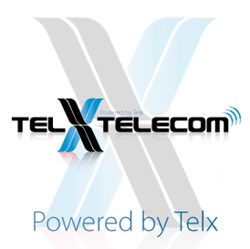 Miami, FL (PRWEB) January 03, 2014
To remain competitive in business, every executive knows the importance of reliable internet service with lightening fast download capabilities.
To help businesses maintain their competitive edge, Telx Telecom now provides Metropolitan-area Ethernet (Metro Ethernet) services.
Both small businesses and Fortune 500 corporations alike are dependent upon the speed and availability of information. Sizable documents, large image files, and massive amounts of coding can slow down computer systems; increasing wait time and potentially preventing specific contents from displaying.
Fortunately, Telx Telcom's Metro Ethernet service can support high-speed data, internet, and voice over IP needs.
Metro Ethernet is not only fast, but also improves business communication as a result of linking offices together to improve networking between locations.
With Metro Ethernet, users can take advantage of:

24 hour network monitoring all year long (including major holidays)
Lower operating costs
Scalability to 1000 mbps
Flexible network solutions
End-to-end quality of service
Telx Telecom Metro Ethernet Service is providing more powerful Local Area Network connectivity solutions to better accelerated data needs while keeping IT budgets small.
As the preferred technology choice for accelerating the information highway, Telx Telecom's Metro Ethernet services help companies meet and exceed performance goals.
About Telx Telecom:
Since 2005, Telx Telecom has established themselves as the best-in-class, affordable voice over IP phone service provider for over 1000 small- to mid-sized businesses across the United States.
The Miami internet phone service provider builds networks from the ground up with the latest, high tech components the industry has to offer.
In addition to their highly certified team of engineers, Telx Telecom is currently partnered with a number of trusted, long-term nationwide carriers to ensure all locations throughout the country can take advantage of the ultimate internet phone network and service available.
An experienced team of engineers combined with the right phone technology on the market is the primary reason Telx telecom is able to ensure their clients with a 99.999 % uptime.
TelxTelecom utilizes its proprietary, best-in-class network infrastructure to deliver a complete array of data, voice and managed services to small and mid-sized businesses across the country. TelxTelecom, is the answer for 1,000 businesses all over the U.S. and it continues to grow.
Telx Telecom is the right choice when it comes to internet phone service providers and is available 24/7, 365 days a year.
For more information, contact Telx Telecom directly by calling 1-866-969-8359 or use their LIVE CHAT button option on their website to speak with a live operator.