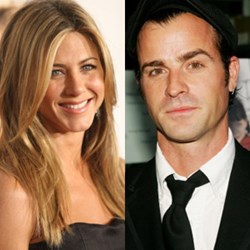 Langhorne, PA (PRWEB) January 03, 2014
The economic and political prospects may look less than ravishing for 2014, but thankfully there are plenty of celebrity celebrations predicted by professional psychics to brighten the New Year.
In a recent survey of 65 psychics at the popular psychic service, Hollywood Psychics, 77% predicted that actress Kerry Washington and NFL player Nnamdi Asomugha will enjoy matrimonial bliss in 2014, following the impending birth of their first child. In addition, Rihanna, Kim Kardashian and Beyonce will all coo over wee-ones of their own, say the psychics.
On the other side of the Atlantic, according to 69% of the psychics surveyed, Prince William and Kate Middleton will enjoy their firstborn but wait at least another year before trying for another.
Jennifer Aniston and Justin Theroux did not fare as well in the psychics' forecasts, with 78% predicting no offspring for the pair in 2014 – or, for that matter, ever – probably since most of the psychics also predicted a final breakup of the Jen-Justin partnership in 2014 (if it hasn't happened already!).
Katy Perry and her new boyfriend, JohnMayer, will stick with each other at least for another year, said 57% of the psychics, although several predicted ups and downs, and temporary breakups along the way.
The outlook for Angelina Jolie and Brad Pitt seems murkier in comparison, with Psychic Charlene predicting a private wedding in 2014, while Psychic Cher believes they "will call it quits or at least take an extended break from one another." Either way, the New Year promises to provide plenty of celebrity action to keep our minds off less uplifting topics, like unemployment or global warming, and keep us focused on what really matters: love, babies, and neverending drama!
*****
About Hollywood Psychics:
Hollywood Psychics is an established provider of psychic readings by phone and online chat, appealing to a young professional demographic. Hollywood Psychics experts specialize in astrology, horoscopes, numerology, tarot cards, clairvoyant readings, and many other psychic disciplines. Hollywood Psychics believes in its community of authentic psychics and stands behind the authentic psychic readings they deliver to clients. Visit them online at http://www.hollywoodpsychics.com.
For more information, contact:
Maryanne Fiedler, Marketing Director
maryanne(at)hollywoodpsychics(dot)com
215-953-8568