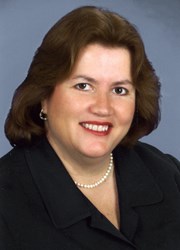 Marianne Culbertson of Sibcy Cline Realtors was honored by the Mason School Board for 20 years of service.
Cincinnati, Ohio (PRWEB) January 04, 2014
Marianne Culbertson of Sibcy Cline Realtors was recently honored by the Mason, Ohio School Board for 20 years of service.
Marianne has been an active school board member since elected in 1994. Her 20-year tenure oversaw the school district climb from 3,091 students to almost 11,000. She is the longest-serving board member and served on the school district's facilities committee which was involved with construction of the community's showcase Mason High School, the Early Childhood Center, Mason Intermediate School and Mason Middle School.
Read an article from The Pulse Journal about Marianne's tenure and retirement from the school board here.
Besides devoting much of her time and talent to the school board, Marianne is also an active member of the Kiwanis Club of Mason and serves on its Board of Directors.
Marianne is a Sales Vice President in the Sibcy Cline Northeast office and has been with Sibcy Cline since 1996. She holds the ABR and SRES professional real estate designations. Her successful career has been acknowledged with numerous local and state-wide real estate sales honors.
Sibcy Cline Realtors is the largest real estate broker for Cincinnati and Dayton, Ohio; Northern Kentucky; and Southeastern Indiana with 1,200 real estate agents and 22 office locations.