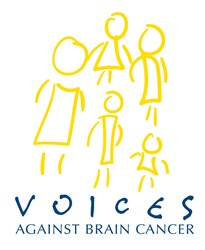 New York, NY (PRWEB) January 04, 2014
Voices Against Brain Cancer, an organization dedicated to brain cancer research and advocacy, responds to an article published by MySunCoast.com that takes a deeper look into a new brain cancer treatment that will specifically target glioblastomas – the most rare and deadliest forms of brain tumors.
According to a December 30th article published by MySunCoast.com, titled "A new attack on brain cancer," Burhan Oral was given three to six months to live when he was first diagnosed with glioblastoma. However, five surgeries and 2 ½ years later, Burhan is still here. Clark Chen, MD, PhD, and Vice Chairman of Neurosurgery, University of California, San Diego, explains the difficulty of treating certain brain tumors like the one Burhan has.
"It's very much like we are playing chess with the tumor cells," he says. "For every drug we give it, the tumor cells could make a move."
Because of this, Dr. Clark Chen decided to propose a clinical trial to Burhan that was testing a "minimally-invasive treatment" for glioblastoma. First, Dr. Chen would make a small hole in the patient's skull. He would then use MRI to guide a catheter to the brain and inject a virus directly into the tumor which lights up on the scans. The patient would then "take a powerful anti-fungal drug that goes into every cell of the body." The injected virus activates the drug and tells it to attack the tumor.
Dr. Chen says, "What we are able to see is that the area where the viruses are injected, the tumor is melting away."
In Burhan's case, the treatment has proved to be successful thus far. His scans show no sign of cancer growth.
Michael Klipper, Chairman of Voices Against Brain Cancer, an organization dedicated to brain cancer research and advocacy, says success stories, like Burhan's, serve as glimmers of hope for everyone in the brain cancer community. "Up until recently, there hasn't been much extensive research done about effective brain cancer treatments because of the lack of funding and awareness," he says. "However, as awareness and advocacy for the disease is becoming more widespread, more resources are being made available to scientists that enable them to conduct this extensive research needed to finding a cure. Hearing of Burhan's success with this clinical trial definitely instills faith in all of us that there will be a way to put an end to this terrible disease in the future."
VABC has a wide variety of initiatives in place for brain cancer research, awareness and support. The organization's research grants fund cutting-edge research programs that will have a monumental impact on the diagnosis and treatment of brain cancer. VABC currently funds research at several esteemed institutions such as Brookhaven National Laboratory, Cleveland Clinic, Columbia, Cornell, Duke, Harvard, Johns Hopkins, Memorial Sloan-Kettering and Yale, to name a few.
VABC's mission is to find a cure for brain cancer by advancing scientific research, increasing awareness within the medical community and supporting patients, their families and caregivers afflicted with this devastating disease.
For press inquiries, please contact: http://www.5wpr.com.