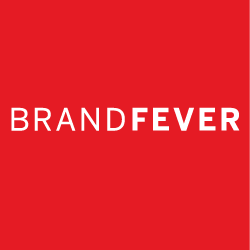 (PRWEB) January 02, 2014
Brand Fever's digital documentary series, On Branding, has released its latest show featuring Kiip, a San Francisco-based startup.
The company, which celebrated its third birthday in 2013, has won over $11 million in venture funding in the past year, partially from American Express Ventures, as reported by TechCrunch this fall.
Kiip designs, develops and deploys mobile rewards to 70 million users across a network of 1,500 games and apps. Game developers for iOS and Android phones are partnered with big brands to offer substantial rewards and discounts for mobile customers across a range of app genres, like Health and Fitness, as well as Productivity.
On the latest On Branding episode, Ryan Lessard of Kiip's New Business Development team, sat down to talk about emotionally-driven experiences and how right place and right time brand advertising can win over customers for life, especially when they target the right mobile platform.
On Branding's episode with Kiip is the second installment of two shows focused on mobile brand rewards. On its last episode, On Branding sat down with London-based app developer Seb Williams-Key, Founder of Yoga Studio. The app is targeted toward yoga enthusiasts who want to take their routines anywhere to practice anytime. With Kiip, Yoga Studio is able to offer its users rewards from brands like American Apparel, Propel Fitness Water and Amazon once they complete a session.
On Branding with Kiip is the show's 11th episode to date. The show is wrapping up its 2013 season with bigger, better storytelling and ways to get listeners involved. Its 2014 kickoff is set to air on January 7, with New York City-based nonprofit incubator Beespace.
Listeners can subscribe to On Branding's latest shows and updates on iTunes, Stitcher Radio, Vimeo, and Flipboard.