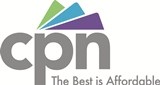 Effective chargeback prevention strategies make you less of a target for time consuming paperwork and dollar-hemorrhaging disputes.
Phoenix, AZ (PRWEB) January 03, 2014
CPN USA, a merchant account provider, today released a list of chargeback prevention tips for small business owners. Credit card chargebacks occur when consumers dispute transactions due to dissatisfaction or unfamiliarity with companies listed on their credit card statements. For business owners, a high chargeback ratio can increase the cost of processing or result in revocation of merchant services.
"While a lot of credit card processing news generally involves data breaches at major retailers, chargebacks are often the biggest headache for a small business," said Patrick Hare, Digital Marketing Manager at CPN. "It can take hours for an employee to research and dispute the facts of a single chargeback. Credit card services may also levy a penalty of up to $100 whether the chargeback is legitimate or not."
Some retailers have another name for chargebacks: "friendly fraud." This happens when shoppers file disputes for transactions that they know are legitimate. Many business owners don't bother to fight chargebacks because it may take several hundred dollars worth of time to argue over a small transaction amount. Managers may also have the perception that credit card issuers almost always find in favor of the customer.
Some of CPN's most popular strategies for chargeback prevention include:

Improve Your Branding – Some chargebacks happen because people don't recognize a company listed on a credit card bill. If your store name is not memorable, you may be inviting trouble. In the event that you have a DBA name that differs from the name that ends up on statements, a sign at the register can head off problems. The same is true if you take cards through a third-party processor.
Have a Clear Refund Policy – Dissatisfied customers have learned that they can escalate their disputes straight to their credit card companies if they do not like the outcome. Acknowledgement of restocking fees and return policies may make customers more amenable to negotiation, but sometimes merchants may need to be more flexible in order to prevent issues.
Reduce Errors – Incorrectly entered prices or double billing may land you with a dispute. Be sure to fix any issues promptly. If recurring charges are cancelled by a customer, it pays to immediately put a stop to future billing. Whenever possible, integrating cash register and POS systems into the authorization process can prevent common price-entry errors.
Manage Customer Expectations – Contractors often see disputes because their work did not live up to a perceived standard. Outlining the scope of services rendered, in advance, is one way to avoid dissatisfaction.
Watch for Suspicious Transactions – The use of stolen card numbers is a common source of chargeback and retrieval requests. All stores should take extra steps to verify identities on big purchases where the billing address does not match the shipping address. Retailers should be careful about large purchases of items that can be re-sold for quick cash.
Require Signatures on Deliveries – If you have an ecommerce or mail order side to your business, it can be hard to dispute a customer's contention that something didn't arrive. Requiring signatures for deliveries can determine the ultimate disposition of an item, or help the customer discover that a neighbor may be holding the package.
Respond to Retrieval Requests – When a bank is asking for information on an authorization, prompt and full replies can stop the chargeback process. If your response is incomplete or information is missing, the bank may decide against you. An image of a signature on a receipt can put the odds in your favor if the transaction is indeed genuine.
Typically, a business that sees a 1% rate of credit card disputes would be seen as having a high chargeback ratio. For small companies that take only a few cards per month, it may not be hard to hit this mark if something goes wrong. Businesses that are identified as experiencing excessive chargebacks may end up paying high rates for merchant services, or lose their ability to take cards altogether. "A proactive approach to chargeback prevention might just save your business," said Hare. "At the bare minimum, it can make you less of a target for time consuming paperwork and dollar-hemorrhaging disputes."
About CPN USA:
CPN is a merchant services company with representatives throughout the United States of America. CPN offers full service credit card processing capabilities including terminal leasing and check verification. Additional services include payment gateways and merchant cash advance services. For more information please visit CPNUSA.com.