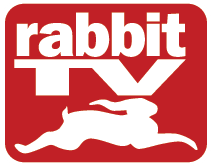 We expect to accumulate an active audience of over 10 million subscribers in the next year
Orlando, FL (PRWEB) January 03, 2014
Changes are afoot in the traditional world of pay-TV; the audience of cord cutters is getting bigger.
The great potential of the Internet to consolidate information and make it instantly available has changed just about every type of consumer purchase pattern, from buying vacation packages to securing auto insurance. Home entertainment, long-dominated by what was on the television screen through paid cable and satellite subscriptions, has also been dramatically affected, as evidenced by the significant rise of free and low-cost streamed TV shows and movies.
Why the surge in demand for such a service? For one thing, the price is right, especially when compared to the rising costs of TV costs, which are expected to reach an average of $123 per month by 2015. "As pay-TV costs rise and consumers' spending power stays flat, the traditional affiliate-fee business model for pay-TV companies appears to be unsustainable in the long term," said Keith Nissen, research director for the NPD Group.
Quickly hopping into the scene are other potential game changers like FreeCast's Rabbit TV. Since its launch in February 2013, Rabbit TV has assembled the world's largest online library guide of freely available TV shows, movies, live events, and in doing so has amassed over 2 million paid annual subscribers. The low price tag of the subscription, $10 per year, encourages more rapid subscriber growth and naturally drives recurring upsells on premium content like pay-per-view movies, series and subscription channels, delivering revenue directly to the networks producing the content. This business-friendly, diplomatic model doesn't interfere with existing cable licensing agreements, yet addresses the cord-cutters and zero-TV households, allowing the networks to essentially 'double up' on revenue.
"Last year, a survey determined the average person would pay $12 a month for online-only access to HBO's seven channels," said William Mobley, FreeCast CEO. "We expect to accumulate an active audience of over 10 million subscribers in the next year - at $10+ monthly this quickly adds up to the same $100 million these providers make from over 50 million cable subscribers pulling $2 per month in licensing fees. It's just a matter of time before the networks realize how much money they're leaving on the table."
Changes are afoot in the traditional world of pay-TV; the audience of cord cutters is getting bigger.