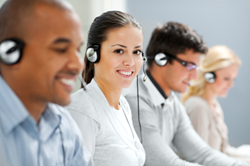 Atlanta, GA (PRWEB) January 03, 2014
A-1 Express, a recognized leader in same-day delivery, messenger and transportation services, announces corporate courier solutions. The announcement comes in an effort to market its' variety of value-added services, expand its' customer base and increase sales growth. A-1 Express strives to be the best choice in same-day courier solutions nationwide.
A-1 Express offers a variety of courier solutions for businesses and corporations for the new year. Many corporations are making strategic business plans to generate success relative to product deliveries. With its' national footprint, A-1 Express has the ability to implement any same-day delivery solution nationwide.
A scheduled same-day delivery courier solution is a service in which A-1 Express can perform specific pick up and deliveries on a daily basis. The scheduled service can also be every other day or once per week. Corporations can select for their scheduled service the time the product or packages will be ready for pick up. Scheduled services allow corporations to implement a solution for reoccurring same-day deliveries that result in increased efficiencies and peace of mind.
A-1 Express also offers courier route solutions, which provide corporations the ability to deliver payroll or mail to several city locations. A-1 Express performs routing optimization and creates a cost-effective delivery solution. The Dallas courier will go to each of the specified corporate locations on a daily or weekly basis and deliver their items. Payroll and mail is a reoccurring function with corporations, and a routing solution allows them to outsource this operation.
For any courier solution, A-1 Express is available 24/7 for all of its' customers to make any service adjustments. Even with a corporate courier solution, companies are also able to request A-1 Express to perform any on-demand same-day deliveries as well.
A-1 Express is a premier same-day courier service, offering transportation and distribution services. From small packages to palletized freight, A-1 Express delivers fast! As a leader in the courier industry, their goal is to perform optimal courier logistic solutions and superior customer service every time. The courier provides same-day delivery successfully for over 1,500 clients, including Fortune 500 companies nationwide.