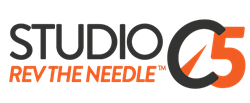 The days of interrupting consumers with billboards, newspapers ads and yellow page listings are over.
St. Louis, MO (PRWEB) January 07, 2014
National inbound marketing agency Studio C5 is expanding its online mattress marketing system to help retailers and wholesalers expand their digital marketing efforts.
Many mattress firms are losing market share as competing brands implement ecommerce and online advertising campaigns. By 2016, more than half of the dollars spent in U.S. retail will be in some way influenced by the Internet, according to Forrester Research.
Some of the nation's leading mattress companies are shifting their implementation efforts to an inbound marketing model. And by steering their efforts online, companies are allowing consumers to research and compare products before making their purchases.
"The days of interrupting consumers with billboards, newspapers ads and yellow page listings are over," says Carlos Arnavat 4, Chief Servant at Studio C5. "To compete in 2014, mattress companies need to get serious. Ninety-five percent of people that visit a website are not ready to buy. An effective lead nurturing strategy will convert and nurture consumers down the sales funnel, leading to increased online and in-store sales."
Rooting out dated and inefficient marketing practices, Studio C5 has launched a mattress marketing system that offers up-front website development and ongoing marketing support. Its inbound marketing professionals have extensive experience marketing mattress retailers and wholesalers.
Using an all-inclusive, turnkey platform, the St. Louis-based agency has partnered with companies in several market sectors, and is now offering a specialized plan engineered specifically for the mattress industry.
Content marketing, search marketing, email marketing, pay per click marketing and social marketing are just some of the key components of C5's inbound marketing system. The service also includes ongoing reporting, reputation monitoring, and analysis on marketing trends and opportunities.
About Studio C5
As a St. Louis-based inbound marketing agency, Studio C5 provides mattress retail and wholesale companies an all-inclusive, turnkey system mattress marketing engine that delivers real business results. The strategy is simple in design, yet complex in delivery. It includes a strategic marketing plan that drives relevant traffic, converts traffic into leads and then nurtures leads into mattress-buying consumers. To learn more, please visit: http://studioc5.com.