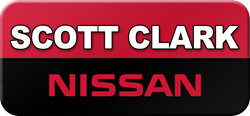 Charlotte, NC (PRWEB) January 22, 2014
A local resident of Charlotte, N.C. won a 2014 Nissan Altima, one of the three vehicles given away in the motor company's 2013 "Keep Summer Rolling" sweepstakes.
Bryan Piner will receive his car Thursday, January 23rd, 2014 at the Scott Clark Nissan, 9215 South Blvd., Charlotte, NC 28273
As part of the presentation, Scott Clark Nissan will host a celebration event from XXX pm to XXX pm. There will be appetizers, BBQ and celebration cake for all who attend.
This is the sixth year that Nissan has sponsored the "Keep Summer Rolling" event. The promotion, which ran from August 1, 2013 to September 30, 2013, gave away numerous prizes including service and maintenance plans, as well as Nissan accessories and merchandise.
Piner was one winner of the three grand prizes. The other grand prize vehicles were a Nissan Pathfinder and Nissan 370Z coupe. Those prizes were won in Meridian, MS and Manhattan, KS.