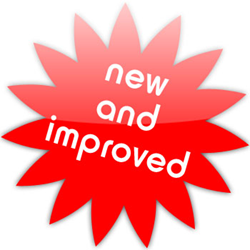 The Us Business Directory Lookup Tool has been the most popular of all our newer features, hands down.
Rockaway, NJ (PRWEB) June 03, 2014
NAICS.Com has a brand new look, new features and more free resources in their new look website than ever before. "Customer responses have been staggering," says owner and President of NAICS Association, Mitch Feldman. "The US business directory tool is the most popular of all our new features, hands down."
There is little question why this latest improvement to the NAICS Association's offerings is so popular. According to Mr. Feldman, customers have been requesting a tool like this for over a decade. "People need a way to identify key information on their clients in real time. This tool allows them to do just that with a minimum of expense. Whether they are seeking to identify their own company's NAICS code or as a tool to quickly identify the proper classification for new customers, this tool fits the bill."
The US business directory tool is just one of the many additions to the new site. Custom Market Analysis Profiles offer an affordable alternative to hiring large market survey companies by offering required segments of known marketing data in a user-friendly excel format. In addition to this paid, custom service, NAICS Association offers three free downloadable market analysis profiles including MAPs breaking out each industry code by annual sales, employees on site, and total employees. Marketers and research professionals alike are downloading these up
More free market analysis resources are now available, including marketing industry whitepaper downloads, the Business Data Blog, and links to numerous valuable free online tools such including federal search tools and independent business information search engines.