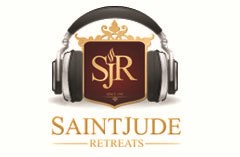 Saint Jude Retreats is such a pioneer in helping to transform the way we treat alcohol and drug problems in this country.
Amsterdam, New York (PRWEB) January 03, 2014
The Saint Jude Retreats is excited to announce that on Monday, January 6th 2014, the Saint Jude Retreats Radio Series will have Gabrielle Glaser, a talented journalist and recognized writer on the show. Glaser had previously held positions in The New York Times, The Associated Press, The Economist, The Dallas Morning News, The Village Voice, and National Public Radio. "I'm excited to be on the show because Saint Jude Retreats is such a pioneer in helping to transform the way we treat alcohol and drug problems in this country. Anything that helps get the word out about how people can take control for themselves is a public service," Glaser comments.
Glaser's latest book called "Her Best-Kept Secret" addresses the issue of female drinking and ways to overcome the problems related to it, which is in sync with the topic of the current Saint Jude Retreats Radio Show - women and drinking, and how to help women overcome drinking problems. Saint Jude Retreats radio show is hosted by the Executive Director of Saint Jude Retreats, Michelle Dunbar. "Women and drinking has become a hot button issue and too many journalists are reporting misinformation; using exaggeration and hyperbole designed to get more women into treatment that they don't need and that won't work for them. Ms. Glaser's book, instead, provokes honest thought and discussion into women's drinking. And it illustrates that current treatment practices may not be adequate or appropriate for women. She did not jump on the "AA is the only way" bandwagon, and instead provides an array of viable options that are far more effective for any woman who may feel that drinking has become a problem for her," Dunbar comments on Glaser's guest appearance.
You can ask Dunbar or Glaser a question by contacting the show through email or posting a question online on the Saint Jude Retreat's social media accounts. The show will be available live on the Saint Jude Retreats BlogTalkRadio Channel as well as the organization's social media profiles on Facebook, Twitter and Google Plus, beginning Tuesday, January 7th, 2014. Proven to be more effective option in overcoming substance use problems, Saint Jude Retreats offers an alternative to the traditional 12 step programs.
About Saint Jude Retreats:
Saint Jude Retreats is a non-profit organization that offers an alternative program to rehab and treatment that helps individuals change and overcome alcohol and drug abuse and other addictions. The Cognitive Behavioral Education based program is supported by numerous addiction specialists, professors and psychologists in the field and has a proven success rate.
Saint Jude Retreats Facebook
Saint Jude Retreats Google +
Saint Jude Retreats Twitter