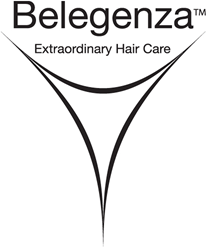 Houston, TX (PRWEB) February 25, 2014
The originator of the silicone-free concept, Belegenza Extraordinary Hair Care, recently launched its latest website. The website, which offers quick and easy access to essential product information, is part of Belegenza's continuing effort to bridge the knowledge gap between stylist and client. The website's bright, yet functional design is divided into eight sections: Home, Products, About, Hair Type, From Our Experts, FAQ'S, Contact Us, Shopping Cart. Each section provides valuable information in a user-friendly format.
Belegenza improved the look and functionality of the webpage, in order to provide more information to the consumer. While much of the previous webpage remains the same, some essential additions and updates have been utilized. The website offers two special features: one is the "Hair Type" tab, a database designed to help guide users in the right direction according to their unique hair and styling needs, and a complete Media Kit located under the "About"- an up-to-date booklet listing all of Belegenza's products in one easy to access file. Belegenza Founder and CEO Alan Eschenburg and Co-owner and COO Cheryl Honc, are confident the websites user-friendly nature will provide users with more efficient access to all resources. Other new functions include- photo galleries of star encounters, as well as information on the companies philanthropic partner "The Blue Thong Society." The "From Our Experts" and "FAQ'S" sections are home to Belegenza's ongoing blogs "Ask Alan" and "Get Gorgeous In Minutes", which are constantly dispelling fact from fiction, as well as revealing some of Belegenza's frequently asked questions.
Belegenza Extraordinary Hair Care is committed to providing natural, safe and effective products to stylists and clients. Launching their new and improved website only furthers Belegenza's commitment to providing valuable information to all who visit the webpage.