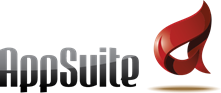 Boca Raton, FL (PRWEB) January 03, 2014
From hospitality to retail, loyalty programs to motivate customers to return to a business are commonplace.
Jim Daleen, CEO of AppSuite, says there is a reason for that: focusing on current customers is a more efficient way to drive revenue. AppSuite (http://www.mobileappsuite.com/about-us/) builds branded loyalty mobile apps tailored to the needs of hospitality clients around the world. "Restaurants spend much of their marketing budget on finding new customers. Engaging the current customer is essential to maximizing revenue opportunities in this hyper-competitive marketplace," says Daleen. The Center for Retail Management at Northwestern University revealed that about 12%-15% of a company's most loyal customers contribute 55%-70% of total sales.
So what should you do to convince a new customer to become a frequent customer? Daleen and the customer loyalty gurus at AppSuite have three pieces of advice:
1. Call to action: Give your customers a special offer to compel them to sign up on the spot during a service. This offer should be something they can use immediately on their current visit such as a free appetizer or free dessert, or a $5 discount on their next purchase. A typical loyal customer will spend about $10,000 over 5 years, the average life of a loyal customer. A $5-$10 offer is an investment you won't regret to get a customer on a path to being one of your $10,000 fans.
2. Technology = simplicity. Joining a modern mobile-based loyalty and rewards program is simple - no punch cards, no swipe cards; your rewards are available 24/7/365 in your pocket. Simply spend money and earn valuable rewards.
3. Get personal. It's not just about points or giveaways. As a member of a sophisticated loyalty program, customers can be afforded personalized and special benefits based on things such as lifetime spending amounts, birthdays, anniversaries, and milestones in rewards levels. Providing a loyal customer special privileges and benefits aren't costly but is very important to them. All customers want to be appreciated, recognized, and rewarded for their loyalty. If a customer understands what being a member of a great loyalty program means to them, they're very likely to want to join. You need only look at the tremendous success of airline loyalty programs with special seating, check-in, and upgrade benefits to understand why this is important to restaurant and retail patrons as well.
About Jim Daleen
Jim Daleen is the chief executive officer for AppSuite, LLC (http://www.mobileappsuite.com). Daleen was the founder and CEO of Daleen Technologies, a global provider of high-performance billing and customer care software solutions. In three years, revenue grew from zero to $43.5 million; he raised $130 million in capital and built a global workforce of 535 employees. The Boca Raton-based company went public and was eventually sold. The entrepreneur was most recently the CEO of CPG Solutions, which saw 500% in sales growth and profits and was sold to an international buyer. Before that, he was the CEO of Affinity Express, where he increased revenue by 400% and led a successful turnaround and sale of the company from 2003-06.