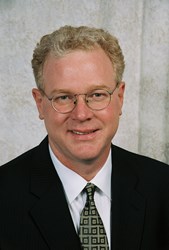 The fact is, only 1.5% of our industry is problematic and 87% of brokers have clean records.
Marine on St. Croix, Minnesota (PRWEB) January 06, 2014
In his recent article, "Are Brokers Greedy Scumbags?" published by ThinkAdvisor.com, recruiter Jon Henschen dissects Financial Industry Regulatory Authority (FINRA) data to reveal that while the general perception of financial advisors is overwhelmingly negative, less than 1 ½% of all brokers actually have problematic compliance records.
Henschen used financial advisor data that FINRA provided to the Wall Street Journal for its November 21, 2013 article, "FINRA is Cracking Down on 'High-Risk' Brokers. In his analysis, Henschen points out that of 558,245 financial advisor records analyzed, 487,480 brokers had clean compliance records (87%). 2,695 brokers, or less than 1%, had 5 to 10 disclosures. And 420 brokers, or less than half a percent, had 10 or more disclosures.
As a recruiter, Henschen looks over rep compliance records on a daily basis. His article discusses the importance of evaluating a broker's compliance marks, noting that when a rep has three to four marks, it's not unusual for one to two of these to be denied as essentially nonevents.
Find Jon's article on his website or on ThinkAdvisor.com.
About Jon Henschen:
Jon Henschen is President of Henschen & Associates, an independent broker dealer recruiting firm located in Marine on St. Croix, Minnesota. With more than 20 years of industry experience, Jon is widely sought after by both reps and broker dealers for his expertise and advice on independent broker dealer topics.