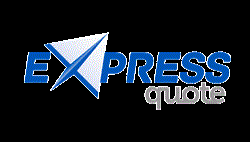 Ryan Theil, CEO of Express Quote, stated, 'Our innovative platform helps to convert the old manual quoting method into a digital format that allows Contractors and Suppliers to streamline the quoting process.'
Lincoln, NE (PRWEB) January 04, 2014
Today, Express Quote, Inc. made available a beta version of Express Quote to the public. Developed to address antiquated methods of soliciting quotes from contractors to suppliers; Express Quote offers an innovative cloud-based platform to generate and respond to quotes. Electrical Contractors subscribe to the service for a low monthly rate. Suppliers may reply to quotes regardless of subscription status; but must subscribe to gain access to the full feature set.
Developed with a grant from the Nebraska Department of Economic Development; Express Quote has been under development for the last twelve months.
Express Quote was originally designed for the 60,000+ electrical contractors who currently utilize a host of inefficient methods (e.g. hand-written notes, fax, and email) to solicit quotes from their supply partners. Express Quote is a simple yet powerful tool that enables the user to:

Organize and track price quotes
Compare competing quotes
Communicate with partners
Manage internal quoting personnel
About Express Quote, Inc.: Founded in Lincoln, NE in 2012, Express Quote is a new digital quoting platform that enables electrical contractors and wholesalers to collaborate in an efficient and secure manner.