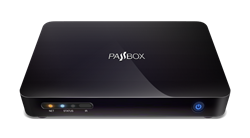 With PassBox operators no longer have to worry about an OTT threat from providers like AppleTV, Roku or Chromecast.
Las Vegas, NV (PRWEB) January 06, 2014
aioTV, a global provider of OTT middleware used by video service providers and content owners to aggregate multichannel, streaming internet and VOD content into a unified experience across devices, has announced the launch of aioTV PassBox. PassBox extends the aioTV platform to enable video providers to easily deliver any source of video content in an integrated guide under their brand.
"With PassBox, operators no longer have to worry about an OTT threat from providers like AppleTV, Roku or Chromecast – they can now control service creation and the customer experience with these offerings," said Mike Earle, aioTV CEO. "Subscribers never have to change the input on their TV to access any source of content, and operators can integrate their multichannel guide with OTT content and services leveraging their existing infrastructure to better control the first screen and first input in the living room."
Today, operators carry the infrastructure and transport burden of OTT services putting their customers at risk of churn as they switch away from multichannel to spend more time on OTT choices. Too many apps, inputs, interfaces, guides and choices are putting consumers in the position of being "entertainment integrators". The aioTV PassBox brings the operators brand to the forefront of all video services with a unified experience that curates multiple sources of content all from a single input while keeping their multichannel as the anchor service.
About aioTV
aioTV is an OTT middleware video platform for licensed and unlicensed content targeted at service providers and content owners worldwide to allow them to easily aggregate multiple sources of live, on-demand and freely available video content into a single, unified TV experience, under their brand with a consistent multi-screen UI across connected devices. The company's cloud based management platform provides the ability to design, package and control an offering leveraging existing infrastructure, billing systems and DRMs for a quick, seamless implementation.