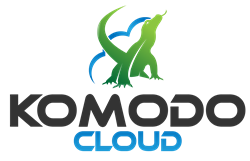 Chicago, IL (PRWEB) January 03, 2014
Komodo Cloud, LLC a leader in IT transition and transformation services for enterprises, SIs and ISVs, today announced the appointment of Jayan Menon as the National Director of Cloud Services. In this role, Menon will be creating deployment templates and services, as well as helping customers with the deployment of workloads to the cloud. He will oversee Komodo's cloud strategy and the development of its cloud consulting services across the country.
"Jayan's depth of knowledge, passion for innovation, and leadership skills will help Komodo Cloud deliver an exceptional experience to its customers. By continuing to add talent like Jayan to the Komodo team we will continue to develop into an industry leader in the areas of cloud transition, business analytics, and new service adoption," said Eric Hughes, Komodo Cloud, LLC, Managing Partner.
Komodo's Cloud and technology practices look for innovative ways to create positive experiences to help customers achieve their financial goals. Komodo partners with companies to develop long-term sustainable strategies and road maps where cloud, on-premise and hybrid solutions can co-exist resulting in complete and burstable solutions.
Menon is no stranger to innovation. He has designed, developed, and implemented customer solutions, for several large enterprises. He offers deep experience in cloud technologies, blended with knowledge and years of successful implementations of complex solutions.
Jayan brings to Komodo a solid combination of functional knowledge and experience with a diverse background in virtualization, solution delivery and strategic management, to name a few," said Nigel Lambert, CTO, Komodo Cloud, LLC. "His strengths complement our capabilities and will enhance our ability to provide our clients with innovative solutions that will make an impact and provide the edge they need to stay ahead of their competition."
"I am thrilled to be named the leader of Komodo's National Cloud Practice at this critical point in the company's growth. The emergence of cloud is presenting clients with some very interesting business challenges and I'm looking forward to working closely with clients to deliver the benefits of our platform of services."
Prior to this role, Menon served as a Consulting Architect for a National Technology resell company. He previously led the Networking and Systems Practice for Artemis Technology, LLC which was acquired in 2011. Menon specializes in advising organizations on the strategy, design and implementation of cloud transformations.
Menon lives in Naperville, Illinois and received his Bachelor of Science from the University of Calicut, India. He holds numerous industry certifications from Cisco, VMware, including the Cisco CCIE and VMware VCP certifications.
About Komodo Cloud, LLC
Komodo Cloud, LLC a leader in IT transition and transformation services for enterprises, SIs and ISVs. "Born in the cloud", Komodo Cloud's business model provides tangible business value to its customers without the limitations, and undue influence imposed by technology manufactures. Komodo enables organizations to optimize their IT infrastructure and run IT like a business by delivering business transformation and transition services, managed and professional services, and IT products from top manufacturers via unique partnerships. The Company is headquartered in Rolling Hills Estates, CA with a satellite office in Chicago. For more information, visit http://www.komodocloud.com, 310.626.0463, or email info(at)komodocloud(dot)com.