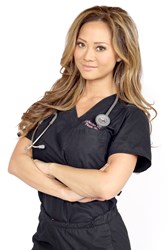 Beverly Hills, California (PRWEB) January 03, 2014
Catherine Begovic, MD has been selected for the 2013 Best of Beverly Hills Award in the Cosmetic Surgeons category by the Beverly Hills Award Program.
Each year, the Beverly Hills Award Program identifies companies that we believe have achieved exceptional marketing success in their local community and business category. These are local companies that enhance the positive image of small business through service to their customers and our community. These exceptional companies help make the Beverly Hills area a great place to live, work and play.
Various sources of information were gathered and analyzed to choose the winners in each category. The 2013 Beverly Hills Award Program focuses on quality, not quantity. Winners are determined based on the information gathered both internally by the Beverly Hills Award Program and data provided by third parties.
About Beverly Hills Award Program
The Beverly Hills Award Program is an annual awards program honoring the achievements and accomplishments of local businesses throughout the Beverly Hills area. Recognition is given to those companies that have shown the ability to use their best practices and implemented programs to generate competitive advantages and long-term value.
The Beverly Hills Award Program was established to recognize the best of local businesses in our community. Our organization works exclusively with local business owners, trade groups, professional associations and other business advertising and marketing groups. Our mission is to recognize the small business community's contributions to the U.S. economy.
About Dr. Catherine Begovic, MD
Dr. Catherine Begovic is a Board Certified Plastic Surgeon working in Beverly Hills, California. She graduated from Harvard University with honors in Molecular and Cellular Biology. Prior to attending Harvard University, she scored a perfect score on her SAT's and was invited to the White House twice to meet President Clinton for awards in academic achievement and scientific research. She attended UCLA Medical school and completed not one, but TWO surgery residencies at UCLA - Head and Neck Surgery performing advanced facial reconstruction and facial plastic surgery and also Plastic and Reconstructive Surgery – she is a Double Board Certified Surgeon.
She was voted one of the "2010 America's Top Plastic Surgeons" by the Consumers' Research Council of America and nominated for the "2010 Woman of the Year in Medicine and Healthcare." She is the medical host of "Beauty TV" and has been seen on various media outlets such as "The Doctors" TV show on CBS, Spike TV, Entertainment Tonight, and Fitness RX for Women magazine and was featured on Maria Shriver's Modern House Call. She has published or presented over 40 articles in scientific journals and meetings on topics ranging from molecular biology, cancer, anti-aging, skin care, fat stem cells, to vaginal cosmetic surgery.
Dr. Catherine Begovic, M.D.
Make You Perfect, Inc.
Plastic & Reconstructive Surgeon
120 S. Spalding Dr. Suite 236
Beverly Hills, CA 90212
(310) 858-8808
info(at)MakeYouPerfect(dot)com
http://www.makeyouperfect.com/about/meet-the-doctor/
SOURCE:
Beverly Hills Award Program
http://www.makeyouperfect.com/about/meet-the-doctor/