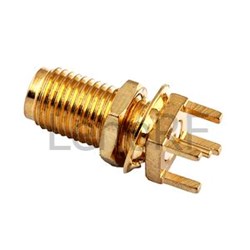 (PRWEB) January 04, 2014
LenoRF, the world leading connector supplier, finds that a large proportion of its clients are quite satisfied with its items and services. Recently, the company has launched an SMA RF connector promotion to benefit worldwide customers. According to a senior spokesman for the company, all its SMA RF connectors are offered at discounted rates, up to 32% off. The special offer is valid until January 25, 2014.
"Now all new and old customers can access the big discounts. Customers from around the world can be rest assured, because all our connectors are of high quality; each of them has a distinct performance. At the moment, these wonderful items are very cheap, which is a great opportunity for those who want to buy high end connectors at affordable prices. We promise to offer the best products only," the senior spokesman says.
As a matter of fact, the company has introduced a lot of advanced machinery and high technology from developed countries. The totally automated production process enables the company to create top quality products in a large number.
In addition, LenoRF has become a famous brand in the industry. Its excellent products are always available at discounted price.
About LenoRF
LenoRF is a famous global manufacturer of coaxial connectors and cable assemblies. The company has been specializing in the industry for several years and it insists on providing effective turnkey solutions for radio frequency system. Its customers include worldwide OEMs, distributors and system integrators from various fields like broadcast, land-mobile, wireless communications, microwave market sectors and so on.
For more information, readers can visit http://www.coaxial-connector.com/product/sma-connectors-female-bulkhead-for-pcb/.