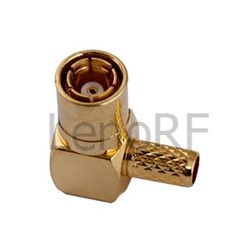 (PRWEB) January 06, 2014
LenoRF, the reliable manufacturer of SMB connectors, has now become a distinguished industry leader in the world. Recently, the company has happily announced its new assortment of SMB connectors. What's more, a special offer is launched by the company.
According to the CEO of the company, the SMB connectors from LenoRF sell well in the global market. Thus, the company's officials made the decision to create another range. Now, all its SMB connectors are provided at discounted rates, up to 32% off. Its online workers have updated its online product category to offer the latest information about the new items.
He says, "We are excited to announce our new SMB items and launch the promotion. The special offer is not valid forever; it will come to an end on January 25, 2014.For our company, customer service is always the priority. Every consumer is treated as a VIP at our online shop. Also, we are striving to put products and services to a higher level."
In 2014, LenoRF will show some of its products at trade fairs and conferences, including the latest designs of SMB RF connectors, Mini Balun IDC connectors, SMC RF connectors, N RF connectors and so on.
About LenoRF
LenoRF is a famous global manufacturer of coaxial connectors and cable assemblies. The company has been specializing in the industry for several years and it insists on providing effective turnkey solutions for radio frequency system. Its customers include worldwide OEMs, distributors and system integrators from various fields like broadcast, land-mobile, wireless communications, microwave market sectors and so on.
For more information, readers can visit http://www.coaxial-connector.com/product/smb-female-right-angle-for-bt3002/.