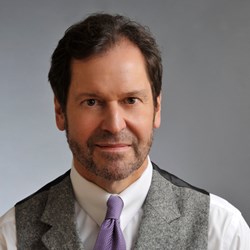 Chicago,IL (PRWEB) January 07, 2014
Dr. John Mayer, considered a leading expert on raising teenagers, announces the creation of an innovative web portal for parents where they can get access to Dr. Mayer as a clinical psychologist to help with their parenting issues on teenagers and children. The web portal can be accessed at http://www.Parenting-TheFix.com and http://www.TeensTheFix.com.
Inside this one-of-a-kind service parents can receive solution-based manuals on the most troubling dilemmas on parenting. In addition to written instructions on parenting, parents can view videos, listen to audio broadcasts and even sign up for personal consultations with Dr. Mayer via telephone or Skype service.
"I have been asked for years to create offices in locations throughout the country and now with the latest technology I can do just that and reach parents in areas where there is not the level of expertise to solve their problems with young people," says Dr. Mayer.
Inside the web portal parents can get access to over 14 books Dr. Mayer has written on teens and family health along with podcasts of his popular radio show, Troubled Teens: The Fix, as well as his webinars and lectures. A sampling of the topics covered by the instruction books available immediately include: Discipline, Getting Great Grades, Social Life/Making Friends, Bullying & Teasing, Drug & Alcohol abuse, Sleep problems, Fitness & Weight problems, Value Based Coaching and more. The portal will be updated continuously with new materials as they are developed.
Parents can access the portal by visiting http://www.Parenting-TheFix.com or http://www.TeensTheFix.com; the full access to all the features and resources of the site is obtained through a fee of $14.99 but just by visiting the site parents can receive two free parenting instruction books, one on family discipline called the Home Peace Plan and one on Internet safety.
"My entire career I have been passionate about getting parents effective, straight-forward answers to their concerns on raising young people. This web portal gives parents access to me and my research no matter where they live. I am excited to reach out to more and more families." Added Dr. Mayer.
Dr. John Mayer is the nation's leading authority on teenagers, families and parenting young people. Dr. Mayer is a practicing clinical psychologist having obtained his degree from Northwestern University Medical School. A researcher as well as clinician and consultant, Dr. Mayer is the author of over 20 books and 40 scientific papers in the field of families and teens. Dr. Mayer is also a visiting associate professor at the University of Nuevo Leon in Monterrey, Mexico. Dr. Mayer's acclaimed newsletter, Dr. Mayer's Memo is distributed to schools and institutions across the US and it is in its 26th year of helping schools with the emotional and behavioral issues in students. More detailed information on Dr. Mayer and his work can be obtained at his web site: http://www.DrJohnMayer.com A sample of his many media appearances can be found at his web site at: http://www.DrJohnMayer.com/Media.