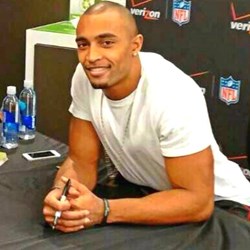 Seattle, WA (PRWEB) January 06, 2014
Seattle Seahawks wide receiver Doug Baldwin will be doing a live video Q&A session named Fresh Files Live using the Spreecast platform on Tuesday, January 7, 2014 at 7:30 p.m. PST in order to interact with his fans.
This will be Baldwin's second episode of "Fresh Files Live," an extension of his Fresh Files series on YouTube.
Baldwin's first Fresh Files Live was a huge success, attracting over 2,500 views for the nearly 25-minute session.
During Fresh Files Live, Baldwin takes time to answer questions on air from fans, who can enter the session by creating an account and posting their questions during the live session.
The third year player answered a variety of questions, ranging from life in the NFL to personal preferences and Seahawks-related matters.
Baldwin thinks it's a great way to connect with his fan base in a platform where fans can see him right on camera from their computers.
"I think Spreecast is an excellent tool for me to not only expand my reach to the fans, but also promote my brand in a way that is different," Baldwin said.
Baldwin, who is currently the second-leading receiver on the Seahawks, is an avid social media user, with active Facebook, Twitter and YouTube accounts.
A replay of Baldwin's first Fresh Files Live can be viewed here: http://www.youtube.com/watch?v=b3r-m66DHUw
In order to participate in Fresh Files Live on November 19th, users must create a Spreecast account. However, people can watch the live video as a guest without creating an account.