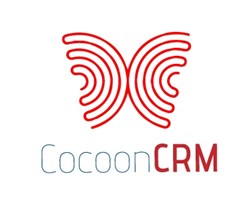 CocoonCRM is for real estate agents, teams and brokerages in that it simplifies the process from when a lead comes in to when a lead closes.
Mississauga, Ontario (PRWEB) January 07, 2014
With today's increasingly dispersed and customer-driven marketplace, it has become even harder to market to the right customers and even harder to retain them and turn leads into sales. However, with the proper strategy put into place, it is possible to reach out to targeted audiences but only through the use of the right tools and technology.
CRM is an acronym that stands for Customer Relationship Management. Customer relationship management is a model for managing a company's interactions with current and future customers. It involves the use of technology to organize, automate, and synchronize marketing and customer service. In real estate, a CRM is proving more important than ever before. Referrals are vital to real estate, and satisfied clients are the best source for new business. With the use of the right CRM, a real estate brokerage is able to maintain sales within the pipeline and keep them running smoothly with automated, personalized follow-ups on a regular schedule. But what if it did more than that? What if there was a CRM that entered in leads automatically, distributed them based on your sales representative's performance and at the same time, tracks and monitors your sales representative's production?
After months of painstaking work and development, Search Realty Corp. has now developed its own proprietary CRM called CocoonCRM. It is a simple yet powerful real estate CRM that has many advantages, including but not limited to: Automated data entry, lead distribution based on performance and location, automated filters for higher quality leads, more organization with integration of Google Apps, more control and more effective automated marketing and ease-of-use with a seamless workflow.
CocoonCRM is for real estate agents, teams and brokerages in that it simplifies the process from when a lead comes in to when a lead closes. When comparing real estate business with a traditional e-commerce business, an e-commerce business is entirely measurable via metrics from beginning to end. Unfortunately with real estate there is an unknown factor of when a lead is received to when that sales representative turns that lead into a sale. With CocoonCRM they've turned the unknown variables into measurable data-points which enables the sales representative or team leader to track and monitor the performance of leads and their sales representatives. The CRM comes with a myriad of stats that comes in forms of numeric and visual graphs that allows the sales representative to see what area they need training on and the team leader to be able to see what they need to focus on (i.e. what areas of their business needs working on just by reviewing simple pie charts and line graphs).
In short, the CRM automates tasks to sales representatives, automates marketing and tracks & monitors performance and provides sales representative's with more available time to concentrate on the customer. Some keys features of CocoonCRM are that it enables a real estate team to manage their business in minutes, but moreover it aids in collaboration, engages clients and allows success to be measured.
CocoonCRM is flexible and allows a collaborative effort amongst any real estate team, thus aligns all real estate agents along the same path, and also provides them with the necessary tools to propel their careers and further strengthen their customer pool.
CocoonCRM also engages customers, perhaps the most important feature it provides. It enables a real estate team to manage customers, contacts and prospective leads. It helps in maintaining and generating quality leads (through email, phone number and social media automated validation) and also allows a real estate brokerage to keep customers, tasks and schedules aligned and up-to-date.
Another important feature of CocoonCRM is the measurement of success. CocoonCRM tracks sales representative activity, payments and commissions, and can report on almost anything at any time. It is also easily scalable as a real estate brokerage grows and is extremely easy to use. Remember this is a real estate CRM built by a real estate agent, as per the Co-Founder Sterling Wong he says that he has removed all the unnecessary functionality that other CRM's possess, which never get used, and focuses on the areas that are most important to a sales representative, team leader or broker owner. Sterling Wong Broker of Record – Search Realty Corp., Brokerage has an enticing way to draw in real estate agents by offering an All You Can Eat Leads program from $99/month. Sterling says it's the CRM that allows him to work this out whereby the CRM identifies if an agent is making their calls or not, and if they are, they then will be sent additional leads on a daily basis, and as soon as the sales representative gets too busy and is unable to make calls and falls behind (they have eaten all they can eat and are full), the CRM recognizes this and will not send them leads until they are caught up, which allows for improved customer service and a proactive way to ensure sales representatives are making their calls and producing sales.
Real estate agents are almost always busy and at times, life can become too hectic. With CocoonCRM, a real estate sales representative is now able to keep all important dates and customer reminders in one place, as well as manage customers and prospective leads from that same place, allowing that real estate sales representative the ability to focus their time and energy on their customers and their family.
CocoonCRM is fast, easy to use and on the cloud. It makes follow-ups and time management a breeze. Most importantly, it was built by a real estate agent for real estate agents. Currently this CRM is proprietary to Search Realty Corp., Brokerage; Real estate agents can join the team and access the CRM at no charge. To learn more, visit http://www.SearchRealtyCareers.ca
About Search Realty
Search Realty Corp., Brokerage is a real estate company utilizing the best tools and technology to serve the needs of today's Home Buyers, Sellers and REALTORS®. Search Realty Corp. has quickly grown to 100+ websites, over 15,000 Unique Visitors per month and 135,000 Page Views per month.