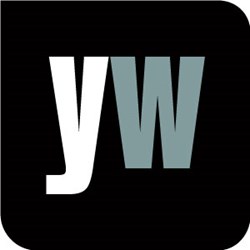 London, UK (PRWEB UK) 23 January 2014
A good pomegranate season for 2014 is expected for the South African growers, Fresh Plaza reported December 6th. According to the article, "South Africa: Good 2014 pomegranate season on the cards," while the 2013 packing season has been an excellent one for South African pomegranate growers, the high standard looks set to continue. So far, there has been a slight increase in the general size of the South African pomegranates, mainly as a result of older, larger trees, and most trees are now showing adequate flowering and set. (http://www.freshplaza.com/article/115937/South-Africa-Good-2014-pomegranate-season-on-the-cards)
With this in mind, Yourwellness Magazine took a closer look at pomegranates and their nutritious properties. Yourwellness Magazine noted, 'Pomegranates are distinctive fruits, with ruby-red flesh that is full of seeds. They are often sidelined, but can form an important part of your diet and nutrition, and have many medicinal properties that can contribute to your wellness and wellbeing.' (http://www.yourwellness.com/2013/11/everyone-know-nutritious-pomegranates/#sthash.v3VbQvH3.dpuf)
Yourwellness Magazine explained that pomegranates have been used in medicine for thousands of years. Yourwellness Magazine detailed that pomegranates originally come from the Middle East, and there are several claims about its health properties. Yourwellness Magazine detailed the seven main health claims associated with pomegranates:
1. Blood pressure. Pomegranates are supposedly beneficial at reducing high blood pressure.
2. Cancer protection. Pomegranates are particularly associated with preventing prostate cancer.
3. Heart disease prevention. Pomegranates prevent various types of inflammation.
4. Aids digestion. Pomegranates are a great source of dietary fibre.
5. Provides good nutrition. Pomegranates contain important vitamins such as A, C and E as well as iron and various other antioxidants, such as tannins.
6. Carotid artery stenosis treatment. Pomegranates may reduce the damage that cholesterol can do to the arteries, which prevents them from narrowing further.
7. Heart attack risk reduction. Pomegranates improve blood flow to the heart.
To find out more, visit the gateway to living well at http://www.yourwellness.com.