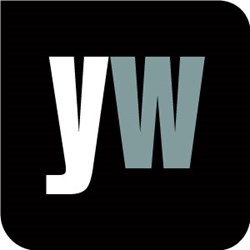 London, UK (PRWEB UK) 23 January 2014
Presenter James May will attempt to make a working motorbike and sidecar out of Meccano, The Mirror reported January 3rd. The article, "James May attempts to make a motorbike and sidecar made entirely from Meccano – really," noted that on Toy Stories: The Motorcycle Diary, May and friend Oz Clarke will attempt to complete a lap of the Isle of Man TT course on the motorbike and sidecar made from the fiddly little construction toy. The construction of the motorbike is credited to May's colleague Sim Oakley for painstakingly figuring out how to assemble 15,000 tiny little nuts, bolts and struts into a vehicle that is capable of carrying the weight of both May and Oakley. (http://www.mirror.co.uk/tv/tv-previews/what-time-james-mays-toy-2981150#ixzz2pK7iikej)
With this in mind, Yourwellness Magazine explored the potential health benefits of riding a motorcycle. According to Yourwellness Magazine, 'Popular culture generally paints an unfavourable portrait of bikers and motorcycle riding in general. Even as mainstream culture becomes more accepting of motorcycling as a primary means of travel, many people still dismiss bikers as rough hooligans who are looking for trouble or have just gotten out of jail. However, motorcycle riding can be anything but troublesome if you approach it with the right amount of respect and anticipation. In fact, motorcycle riding can be quite beneficial to your health in several important ways.' (http://www.yourwellness.com/2013/12/5-ways-motorcycles-benefit-health/#sthash.0WJS7PQm.dpuf)
Yourwellness Magazine detailed five health benefits:
1. Mental Stimulation. Riding a motorbike requires constant awareness and concentration.
2. Exercise. Motorcycles are quite heavy, and controlling the handlebars, shifting the gears, and manipulating other components of the bike gives the arms, legs, and torso a workout.
3. Social Interactions. Bikers everywhere form a unique brotherhood that welcomes fellow riders often without question or hesitation.
4. Relief from Stress and Depression. Many cyclists report being in vastly better moods once they climb on their cycles and take to the road.
5. Personal Safety Awareness. Bikers must avoid crashes and becoming injured, and many motorcyclists experience a boost in confidence and self-awareness after they take up motorcycle riding.
To find out more, visit the gateway to living well at http://www.yourwellness.com.