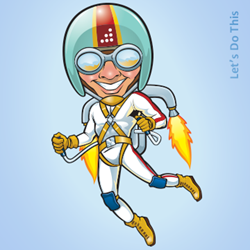 Waiting for Google to disavow the toxic links that are hurting your rankings is slow. Link Detox Boost™ helps you recover from your Google Penalty faster.
Vienna, Austria (PRWEB) January 08, 2014
Thousands of webmasters regularly suffer from a Google Penalty that is the result of an algorithmic filter, like a Google Penguin update, and/or a manual action penalty. In order to recover a site's rankings, Google specifically advises webmasters to clean up bad links by using the Disavow Links tool to not take those low-quality links into account when assessing your site. However, processing the disavow file takes time and there is no guarantee when or if Google actually re-crawls the disavowed URLs.
Therefore, CEMPER.COM developed the advanced Link Detox Boost™ tool to force the Googlebot into re-crawling bad links webmasters have requested Google to disavow. When Google re-crawls links from a disavowed file, this is the quickest way for Google to know those disavowed links should not be counted towards a website.
Link Detox Boost is designed to speed up recovery from a Google Penalty. It works seamlessly with the Link Detox Genesis™ algorithm by allowing users to start Link Detox Boost with one click from a Link Detox report. Link Detox Boost also supports custom Disavow Files from other link risk analysis tools.
Link Detox Boost fully integrates with Link Detox and tracks if and when the boosted URLs were actually crawled by Google. After reprocessing a Link Detox Boost report, webmasters will notice that the last Google crawl date will be populated for the URLs that have already been crawled by Google. The Googlebot needs to re-crawl the low quality disavowed links or else webmasters will be waiting to see actual changes made to their link profile.
CEMPER.COM has used this stable technology for years, testing it time and time again, and even recovered a website in 3 days. Christoph C. Cemper presents a Link Detox Boost case study about a large brand site that lost rankings after Penguin and Manual Action penalties. The process began by disavowing all Toxic & Suspicious links according to Link Detox Genesis™. Once those steps were complete, Link Detox Boost was properly used and the webmaster filed a 3rd reconsideration request with Google. The Penalty was lifted; the site fully recovered within a week, and even gained more traffic than ever before.
The Link Detox Boost tool is available in the LRT Superhero, LRT Enterprise, and Link Detox Consultant plans and up.
Company Information profile
Link Research Tools is a big data platform that helps advertising agencies and brands rank better in Google. Understand and outperform your competition.
Link Detox is a big data platform for managing and mitigating risks from SEO and Links, in particular Google Penguin updates.
CEMPER.COM currently offers four different Link Detox Pro plans for its Link Detox customers and four different Link Research Tool Plans for its full-suite customers.
CEMPER.COM is a software company specializing in SaaS software to help with Search Engine Optimization, Link Building, Google Penalty Recovery, Link Risk Management, and Competitive Analysis. It also offers a full certification program for Certified LRT Professionals and Agencies. Founded in 2003, the company originally provided SEO consulting and Link Building before switching to the software business and is based in Vienna, Austria, Europe.
CEMPER.COM serves over 1800 international brands and agencies from small to big in 214 countries. Some major markets CEMPER.COM is dominant with its offerings include the US, UK, Australia and European countries.
Contact:
CEMPER.COM, Christoph C. Cemper
tel: US: (800) 606 976
tel intl: +43 1 236 63 85
feedback(at)linkresearchtools(dot)com
http://www.linkresearchtools.com, http://www.linkdetox.com, http://www.cemper.com