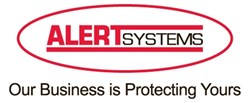 Commercial security systems are an effective way to manage, dissuade and capture criminal activity.
(PRWEB UK) 4 January 2014
According to an article published in the Bridport News on the 2nd of January, 2014, a cross border manhunt has commenced in Devon and Dorset in search for the offender allegedly responsible for the multiple attacks on businesses and shops in the areas.
Incidents allegedly occurred on Christmas Eve at the Prospect Garage petrol station in Lyme Road, where a 6 foot man with a scarf covering his face threatened staff with a knife, and at the Tesco Petrol Station in Axminster where a man, described as white, in his 30's, with dark hair and a moustache again threatened staff and stole money and cigarettes.
Police have responded to the incidents by increasing the quantity of officers patrolling the areas. PC Richard Winward has cautioned local businesses and the public to be vigilant, claiming that offences of this sort in the area are highly unusual. The Police constabularies in Devon, Dorset and Cornwall have been put on high alert and have appealed for any information regarding the in the CCTV image. Anyone with information is asked to contact the police on 101, quoting KA/13/705.
An AlertSystems correspondent has commented on the robberies by saying 'it is welcome news to see the offender has been caught on CCTV and the footage has been revealed by the police in an attempt to identify the suspect and alert the public. Commercial security systems are an effective way to manage, dissuade and capture criminal activity.
'High Definition CCTV surveillance systems are one of the best ways to protect a business against criminal activity and gather evidence that could help locate and bring someone to justice. With crystal clear live and recorded images, these systems are able to zoom in and identify essential information, such as individual faces. This level of detail is vital in allowing the authorities to identify and locate individuals connected with an incident.'
AlertSystems manage and maintain over 5000 security installations throughout the UK and are specialists in providing business security solutions. Offering professional service and a complete range of security services such as monitored alarm systems, Automatic Number Plate Recognition and Avigilon CCTV security systems. AlertSystems offers effective and reliable solutions to security problems.