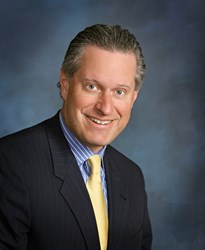 Giving back to the community is important to ADRMortgage.com.
Raleigh, NC (PRWEB) January 10, 2014
ADRMortgage.com is a community-focused residential mortgage broker that believes in giving back to its community. We hire only licensed loan officers (not the unlicensed 18-year-olds that you'll find pushing bank mortgage products). Over the last eight years, ADRMortgage.com continues to retain its perfect BBB record (not a single complaint). ADRMortgage takes service seriously and keeps clients informed in writing (of the client's loan progress) as often as weekly and often times daily (as directed by the client). In 2013, ADRMortgage.com gave to the following organizations:
CAM Raleigh - The Contemporary Art Museum of Raleigh 409 W. Martin Street, 919 513 0946. This organization supports the arts in Wake County and can be found at http://www.camraleigh.org.
Duke University's Fuqua School of Business - Often times rated in the top business schools in the country by a variety of different publications. 100 Fuqua Dr, Durham, NC 27708. (919) 660-7700
The Raleigh Roundup - ADRMortgage.com has supported cancer research through a variety of different organizations, but this marks our fifth year supporting this important charity. 1.800.ACS.2345 or visit http://www.cancer.org/.
Pookar - Our mission is to support all humankind activities at no cost, irrespective of their race, gender, ethnicity, religion, region etc.; 919 685 0447; This is the first year of support.
Carolina Ballet - As a long time supporter of the Carolina Ballet, ADRMortgage.com continues to support this important local institution. 3401 Atlantic Ave, Raleigh, NC 27604. (919) 719-0800
We also supported a number of other important charities throughout 2013 but these were our primary companies for 2013. ADRMortgage.com does not support political charities. For more information regarding services, please go to our website and ask for Andy May 919 771 3379.
Get the most value out of your home purchase by working with licensed professionals that have significant experience (banks and credit unions aren't required by the feds to hire licensed professionals at this time). You'll be thankful you did. You can find additional information from Andy May, the mortgage expert, at Andy May's blog. ADRMortgage.com was founded by Andy May in 2005. For additional information, please go to http://www.adrmortgage.com or contact Andy May directly. License number 103418 and 88010.