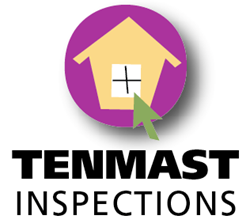 Since using the mobile devices we have not had a single glitch in the field.
Lexington, KY (PRWEB) January 06, 2014
Tenmast Software unveiled updates to mobile property inspection software in mid-2013. The mobile app allows inspectors to receive, process, complete, and view inspections from anywhere, anytime. The program was upgraded to allow for functionality on any Android device, including phones and tablets. Built for Housing Authorities and Affordable Housing Organizations, the technology supports REAC UPCS protocol, HQS protocol, and custom-built protocols.
The success of this updated program has been exemplified with the Clinton County Housing Authority, located in Lock Haven, PA. With budget cuts from HUD, the agency recently lost six employees. Executive Director, Jeff Rich, explains, "We have not filled those positions, but we still have the same number of units to manage and the same workload." With limited staff, efficiency is not only expected, it is required to keep things going.
Tenmast's Inspections Android App has offered Clinton County gained efficiency. Using the new app for Inspections, the team is more effective in the field than ever before. "It is much more reliable. We save time by easily syncing and downloading," Rich says. Following an internal policy that two people are present for each inspection, it is important to get things right the first time, "Anything we can do to save time, we go for it. Shaving off 5-10 minutes really adds up and the process is more beneficial."
The program works seamlessly with the Tenmast Software programs. Once Inspections are scheduled, they appear on the mobile device. Inspectors find the programs easy to use, as well. Within minutes of training and a few trips to the field, it became second nature for the Inspectors. Mr. Rich credits the ease of implementation as one of the best benefits and knows his Inspectors enjoy their work now that they are using the Android App, "It has made the task of doing inspections less frustrating." The ability to use multiple devices using the application also gives the agency options,"It is nice to not be locked into a certain device. The Android application allows us to use more than one device."
With success using the Public Housing Android Application, the agency is eagerly awaiting the release of the Work Orders application, set for release this month, "With the new Work Orders application automatically creating Work Orders for you, we cannot wait until it is available!"
-------------------------------
Tenmast Software is located in Lexington, KY. Founded in 1984, Tenmast serves Public Housing Authorities & Affordable Housing Organizations with software for Tenant Management, Finance/Accounting, Maintenance, Inspections, Document Management, Compliance, and Executive Decision Making. Tenmast offers superior design based on the business processes of each client using a clear, concise user interface and client-focused customer support. For more information about Tenmast, visit http://www.tenmast.com.