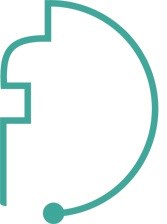 It is important to give our readership a variety of content from which they can choose and enjoy, rather than simply treating our website as a job board.
(PRWEB) January 06, 2014
Fellows and Associates, recruiter of patent and trade mark attorneys, have enjoyed a relatively high profile online presence since their launch in 2009 and constantly seek out new ways in which to build awareness and promote their brand. They are interested in speaking with individuals who could benefit from the free publicity resulting from their work being included on the Fellows and Associates website.
Pete Fellows, Managing Director, explains, "Due to the specific nature of the sector in which we deal in, we must tailor our content to reflect our audience's tastes. With this mind, we focus on topics surrounding law (in particular intellectual property), business, new media, social networking, advancements in technology and how all of the above may impact on society. We're interested in speaking with those who are currently covering these lines of narrative, or perhaps those who would like to begin writing but has yet to find a suitable platform for their work."
The firm pride themselves on their multi-media approach to recruitment, such as their recent IP Acronym Challenge available on their YouTube channel and their annual Salary Survey. Phillipa Field, Consultant, says, "I feel it is important to give our readership a variety of content from which they can choose and enjoy, rather than simply treating our website as a job board." She goes on to say, "We take a collaborative style with our clients and give them the opportunity to be involved with the recruitment process as much or as little as they like. We offer the website to them as a communicative tool and can tailor the content to take any format they wish. "
This collaborative approach can be witnessed in Fellows and Associates' recent projects with Gill Jennings & Every and Haseltine Lake. Gill Jennings are currently recruiting for their London office and are in need of recently or nearly qualified patent attorneys with a background in electronics, engineering or physics. Michael Lord, a Partner in the IT & Engineering team, spoke with Phillipa Field and gave prospective candidates an insight into the working life of the firm. Haseltine Lake, who are seeking a qualified mechanical engineering attorney for their Bristol office, took a slightly different approach in which Lesley Evans, CEO, offered an opinion piece on what would define a firm as 'progressive' - advice many potential job seekers could find extremely useful when making their next career decision.
Although it is not always professionals from within the IP sector that find their way into Fellows and Associates' spotlight. Phillipa is quick to confirm, "We're always keen to hear from outside sources who are interested in providing content for our website, whether they be working in intellectual property or not. We find students currently working in the journalism arena, however loosely, are quick to volunteer and can give a contrasting (and sometimes) refreshing view to those working in IP."
International reach is something Fellows and Associates hold as paramount to their business model and content originating from overseas is something the firm are looking to encourage. Pete Fellows agrees that "Our contact base is very much of an international nature due to our regular attendance at large networking events across the world. We would like to take advantage of these connections and expand upon our existing foreign content in order to offer a multitude of perspectives to our readership, as well as increasing the profile of professionals in lesser known IP hubs."
About Fellows and Associates
Fellows and Associates recruit Patent Attorneys, Trade Mark Attorneys, IP Lawyers and other Intellectual Property professionals worldwide. The firm offers a diverse range of recruitment services including search, advertised selection and managed campaigns. Fellows and Associates' management consultancy division offers targeted strategic advice to firms within the Intellectual Property sector worldwide. See http://www.fellowsandassociates.com for more or phone +44 207 903 5019.