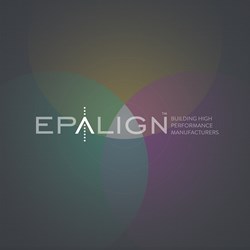 (PRWEB) January 27, 2014
Don Buckingham, VP of Operational Excellence at Epalign releases the five key reasons why most strategic initiatives fail and how you can profit from that understanding.
"There are five critical factors that undermine every productive initiative. Even world-class LEAN implementations cannot survive these tragic flaws:", states Buckingham in his article.
1. Lack of Team Engagement
2. Poor Capacity Management & Resource Allocation
3. Low Level Perspective
4. Late Leverage
5. Hubris
Read more of the article here: Why Most Lean Implementations Fail.
About Epalign: Epalign is a forward-thinking manufacturing consultancy focused on building sustainable and high performing manufacturers by providing a custom and integrated approach that holistically transforms an operation through the alignment of the leadership, process, and people. Our Business Improvement Executives, Technical Experts, Lean Six Sigma Consultants and CORE Coaches understand business, how it is enriched, how problems are solved and solutions sustained. Our sophisticated and proprietary software makes execution in business easy. Building a new facility or expansion, making improvements to your existing operations, or streamlining your operations – Epalign is here for you. Epalign is a capable partner, ready to help your business achieve exceptional results through performance alignment.