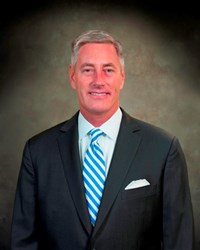 Tom's experience and unique perspective will strengthen the discussion at AgentCon on how agents can improve their efficiency and grow their agencies."
Carrollton, Texas (PRWEB) January 06, 2014
Insurance Technologies Corporation (ITC), a leading provider of agency marketing, rating and management software and services, announced today that Tom Freeland will present the keynote address at ITC Agent Conference 2014.
Freeland is the vice president of marketing at Infinity Property and Casualty Corporation where he helps independent insurance agents and brokers compete more effectively through unique resources and creative tactics. During his tenure at Infinity, the company has grown to more than $1.3 billion in sales and has enjoyed a 10 year stock price gain from $16 per share to $65+ per share.
"We're excited to have Tom as the keynote speaker at our first user group conference," said Laird Rixford, president at ITC. "Tom's experience and unique perspective will strengthen the discussion at ITC Agent Conference on how agents can improve their efficiency and grow their agencies."
Freeland has spoken to thousands of agents through his work with Infinity and through numerous industry trade show groups, including the Independent Insurance Agents and Brokers of America, Professional Insurance Agents, American Agents Alliance and Specialty Agents. The keynote address is scheduled for Wednesday, April 16, 2014.
ITC's inaugural user group conference ITC Agent Conference 2014 will be held April 15-16, 2014, at the Omni Mandalay Hotel at Las Colinas in Irving, Texas. It will include 15 breakout sessions covering the latest in insurance agency technology, including ITC software; guest speakers; trade show; and moderated panels of agents discussing best practice tips for ITC software.
Agents who register for ITC Agent Conference 2014 by February 28, 2014 will save $100 off the registration fee of $349.95. Users of Insurance Website Builder, AgencyBuzz, TurboRater and InsurancePro can register for the conference at an additional $150 discount per user. For more information or to register for ITC Agent Conference, visit http://www.agentconference.org.
About ITC
Insurance Technologies Corporation (ITC), founded in 1983, is a leading provider of agency marketing, rating and management software and services to the insurance industry, including independent agents and insurance carriers. Headquartered in Carrollton, Texas, ITC helps its customers across the United States grow their businesses and become more efficient through the philosophy of providing quality software and services. Currently, ITC serves more than 150 insurance companies and more than 6,000 agencies. For more information, visit us online at http://www.GetITC.com.
###