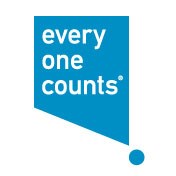 This is a game-changing day in U.S. elections," said Lori Steele
San Diego, CA (PRWEB) January 14, 2014
Everyone Counts announced that they have enabled voters for the first time in history - in Pima County, Arizona - to cast their vote on a portable all-in-one tablet PC in a polling station. A Sony VAIO® Tap 20 portable all-in-one PC with Everyone Counts' eLect™ Accessibility software has set a new standard for voting systems in the US. This now-proven innovation replaces the need for decades-old sole-purpose voting machines designs, many of which are past their life-expectancy and run on outdated software. Voters simply access their eLect™ generated ballot on the Sony VAIO Tap 20 PC in the polling place.
The eLect™ system was used in a pilot program for an Incorporation Election in the proposed town of Vail for persons with disabilities. This great improvement in voting accessibility is user-friendly by operating on a familiar touchscreen mobile PC, and allows for the easy use of assistive devices, such as input button switches for persons with disabilities and audio ballots for visually impaired or blind voters.
"Pima County Arizona had the pleasure of teaming up with the organization Everyone Counts in the launch of a new accessible voting device used at the polls for a special election held on November 5, 2013," said Brad R. Nelson, Director of Pima County Elections. "The accessible device hardware consisted of a commercially available portable all-in-one tablet PC, the Sony VAIO Tap 20, and a HP Officejet 150 printer. Previous to the use of the device from Everyone Counts, Pima County had utilized the accessible voting device from Premier Election Systems known as the TSX. When compared to the TSX, poll workers found the Everyone Counts accessible device to be easy set up and take down, and many voters found the device to be easier to use. We look forward to working with Everyone Counts on future endeavors to serve the voters of Pima County."
Everyone Counts' eLect™ voting software on the Sony VAIO Tap 20 PC is a major advance in ensuring access to the ballot for all voters. Using a portable PC significantly reduces costs, and unlike traditional voting machines, can be re-purposed for other uses after an election. Everyone Counts uses military-grade encryption and multiple security processes to protect the voting process, and a paper ballot is printed out.
"This is a game-changing day in U.S. elections," said Lori Steele, Chairman and CEO, Everyone Counts. "Best practices and state of the art technologies used for decades in other industries are now available for elections to improve accessibility, security and transparency, and reduce costs. That need was met for the first time in a U.S. Polling Place, with Pima County's leadership in adopting Everyone Counts' perpetually state of the art eLect™ voting system operating on the Sony VAIO Tap 20 PC. This is the next generation of voting."
###
About Everyone Counts:
Everyone Counts is disrupting the $31 billion elections industry and migrating government and private-sector elections worldwide to its Software as a Service (SaaS) model. The company provided election services to nearly 100 election jurisdictions across the US in the 2012 Presidential election, pioneered the first use of iPads for voting in the State of Oregon in 2011 and 2012, and provided the largest ever online voting to-date in a government election, in the State of New South Wales, Australia in 2011. Bosnia-Herzegovina provided Everyone Counts' voting systems to citizens with disabilities in a Pilot election, so that they could vote privately and independently for the first time. 2013 has seen Everyone Counts taking stewardship of the State of New Jersey's Voter Registration System, as well as providing online voting for the iconic Academy Awards, which resulted in their highest voter participation ever.