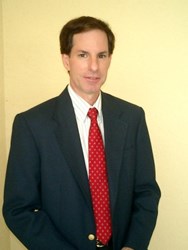 Subsidized weight loss programs at worksites will become a more popular option for many dieters.
Tampa, FL (PRWEB) January 06, 2014
Marketdata Enterprises, Inc., a leading independent market research publisher of "off-the-shelf" studies about service industries since 1979, has released a new 147-page report entitled: Worksite Weight Loss Programs: A Market Analysis. This is a new market study about a growth segment within the $61 billion U.S. weight loss market. The study examines the nature of the at-work weight loss programs within the scope of wellness programs overall, the market's size/growth, demand factors, major issues, major competitors, and more.
"The weak economy may also be a shot in the arm for at-work programs. Since consumers' budgets are tight, it makes perfect sense that they would take full advantage of employer-subsidized weight loss programs that are conveniently provided at work. However, not all employers promote these plans enthusiastically, and not all programs are the same. Most have a heavy emphasis on behavior modification classes, coaching, and some nutrition education. Some are more competitive and contest-oriented than others, and still others use mobile technology devices to track outcomes," according to Research Director John LaRosa.
Major Findings:

Marketdata analysts estimate that worksite-based weight loss programs as a market segment were worth $859 million in 2012. Revenues are forecast to grow to $1.25 billion in 2014 and at a 13.2% average annual pace to $1.54 billion by 2018. We expect that next year, 3.3 million Americans will be using these programs.
There are several dozen major providers or competitors, each with their own twist on behavior modification and nutrition sessions, counseling by phone, email and in person. The typical employer cost per person per year is $375. Some employers subsidize all the costs while other make employees pay. Competitions and contests are often used.
This is one of the few strong growth segments of a flat commercial weight loss market, and the large diet companies are actively pursuing it, forging alliances with healthcare plans and employers in the B2B space.
This market is largely untapped, as fully 50% of companies do NOT have a wellness program at all. However, 58% of large employers (200+ employees) do offer a weight loss program.
Outcome data is becoming much more important. Vendors of worksite weight loss programs will need to provide hard data to back up claims of long-term healthcare cost savings. Few have been able to do this, until now. There has been an explosion of remote monitoring devices that can monitor activity, blood pressure, cholesterol and other indicators.
Among the large diet companies, Weight Watchers has the clear lead in this niche market, estimated to be present in 200+ companies and 3,500 work sites.
Marketdata estimates that 3.1% of the nation's 108 million dieters will use a worksite weight loss program in 2014, a figure that's expected to rise to 3.8% by 2018. This percentage has grown from just 1.4% as of 2010.
In addition to on-site workplace meetings and lessons, programs may utilize interactive, web-based curricula, digital tracking tools, mobile apps, Skype sessions, phone coaching and social support. Meetings usually take place weekly.
"Higher level coaching personnel are used, such as dietitians, nutritionists, health educators, psychologists, certified counselors and personal trainers, rather than non-degreed persons who were just successful on a weight loss program, then trained in sales. There is more emphasis on long-term weight maintenance. No diet foods or supplements or obesity drugs are used in worksite-based programs. The emphasis is on behavior modification and counseling – the "service" part of the program," according to John LaRosa.
ABOUT THE STUDY
Worksite Weight Loss Programs: A Market Analysis, published in December 2013, is an independently researched "off-the-shelf" study. The study is 147 pages in length, and costs $1,395. It is also sold by individual chapters at lower cost. For the research, Marketdata interviewed managements at the leading worksite weight loss program providers, and consulted special reports and surveys by the Rand Corp., Kaiser Foundation, published articles, company websites, and used proprietary analyses. John LaRosa is available for interviews (813-907-9090). A free table of contents is available by mail, fax., email or the Web. Contact: Marketdata Enterprises, Inc., 8903 Regents Park Drive, Suite 120, Tampa, FL 33647, or see http://www.marketdataenterprises.com.
ABOUT MARKETDATA
Marketdata Enterprises, Inc., is a 34-year old independent market research and consulting firm that publishes market and industry studies covering a wide range of service and healthcare sectors. The company specializes in analyzing the weight loss market, and provides custom research, teleconferences and consulting services. The company also runs a weight loss market news website, updated daily, called: DietBusinessWatch.com.
Contact Information
John LaRosa,
Marketdata Enterprises, Inc., Tampa, FL
Phone: 813-907-9090
Fax: 813-907-3606
http://www.marketdataenterprises.com
email: john(at)marketdataenterprises(dot)com