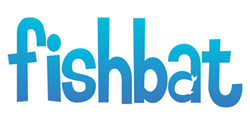 (PRWEB) January 06, 2014
fishbat, a leading Long Island SEO company, comments on an article published by Mashable on December 28, which discusses how passengers stranded on a ship in Antarctica used social media to communicate with rescue operatives and family members.
According to the Mashable article titled "Passengers on Ship Trapped in Antarctic Ice Melt Fears via Social Media," the 74 people that were stranded on a Russian ship in Antarctica on Christmas Eve used social media to send messages to assure family members and friends that they were alive and well. Alok Jha and Laurence Topham, two journalists from The Guardian, and Chris Turney, one of the leaders of the expedition, kept the social media world abuzz with information on their whereabouts.
The article says, "Tweets from the trio include photos of nearby penguins, locator maps and reassurances that they're all doing well. All together, the passengers have used Twitter, Vine, YouTube, Google+ and Skype to update the world."
Justin Maas, vice president of client relations at fishbat, an award winning Long Island SEO firm, says social media is one of the best resources to use when in a crisis. "Years ago, people depended on phone lines and radio transmitters when they were stuck in a crisis or needed help," he says. "Through the use of social media, these expedition leaders were able to update the whole world simultaneously, not only to let people know they were ok, but to shed some light on their current situation. Tweeting maps, videos and photos allowed people to understand what they were going through and gave rescue crews insight into how they could help. Social media is always one of the best ways to get your message across during a crisis."
fishbat is a full-service online marketing company and social media agency dedicated to connecting all types of businesses with their target audiences in the most effective and efficient way. Through innovative strategies in social media management, search engine optimization (SEO), branding, web design, reputation management and public relations, fishbat promotes a consistent and professional online voice for all of its clients.
#####